Slow passage of just released renewable fuel standards cost biofuel sector $13.7 billion, biotechnology industry claims
The biotechnology industry is warning that the two-year delay to implement the latest US renewable fuel rules has undercut investment in advanced and cellulosic biofuels. The new requirements just finalised by the US Environmental Protection Agency (EPA) mandate higher volumes of renewable fuel than those proposed in June.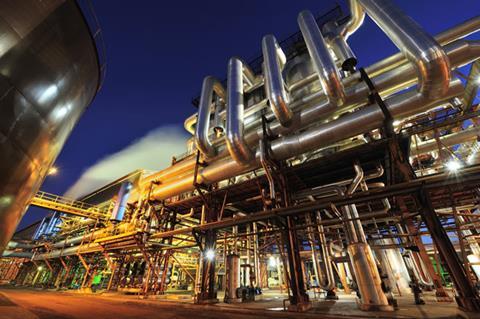 The Renewable Fuel Standard (RFS) programme requires a certain volume of renewable fuel to replace a portion of the nation's petroleum-based transportation fuel, heating oil or jet fuel. The EPA says these final standards will better position biofuel producers and blenders to plan and invest, putting the market on stable ground and supporting further growth, as well as innovation in the renewable fuels industry.
The agency's final 2016 standard for cellulosic biofuel – the fuel with the lowest carbon emissions – is nearly 760 million litres, or seven times more than the market produced in 2014. The final 2016 standard for advanced biofuel is nearly 3.8 billion litres, or 35% higher than in 2014.
However, the Biotechnology Industry Organization (BIO) argues that the EPA's inaction has damaged the biofuels industry. The organisation estimates that investment in the advanced biofuel sector has experienced a $13.7 billion (£9.2 billion) shortfall due to the EPA's delays and proposed changes, and it argues that this final rule exacerbates the problem.
While its member companies have invested billions of dollars to develop innovative advanced and cellulosic biofuel production facilities, BIO says the EPA's two-year hold-up in finalising the rule created 'untenable uncertainty' and 'shook investor confidence'. Investment in advanced biofuels has been cut in half since 2013, when the EPA first began discussing standards, and cellulosic biofuels have been hit even harder, BIO spokesperson Paul Winters tells Chemistry World. He says major partners and investors have since started looking overseas to roll-out this technology.
'We recognise that it is a very difficult chemical challenge to convert cellulose into sugars and then even further to find organisms that will ferment them into a biofuel,' Winters explains. However, he notes that commercial facilities are up and running, and they are continuing to work out the problems in scaling-up production.
'There is a lot of room for continued improvement in the chemistry, but for the most part that has been addressed, and the milestones that were set out a decade ago have been met,' Winters says. He accuses the EPA of asserting a broad authority that allows the agency to set annual volumes in a way that is unpredictable and 'inconsistent with legislative history', and suggests that this will likely trigger legal action. 'There is going to be a court challenge – there has to be, or the biofuel industry is ceding complete authority to the EPA,' Winters says. Such a scenario, he says, will just delay things further and cause additional uncertainty in the biofuels market.