Not all US science agencies are treated equally in the final 2016 appropriations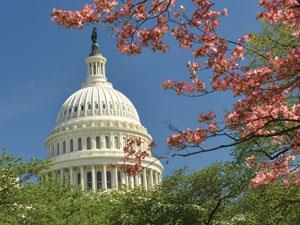 The US fiscal year 2016 appropriations, approved by Congress and signed by President Obama on 18 December, provide $148.6 billion (£99.9m billion) for federal research and development, an increase of 8.1% above current levels. Funding boosts of more than 5% are provided for both basic research and applied research, according to analysis by the American Association for the Advancement of Science.
The final spending package provides science agencies with their new budgets more than two months after the fiscal year began, just like last year, but not all science agencies received equal treatment.
The National Institutes of Health (NIH) is a big winner, garnering a full $2 billion boost, which represents a 6.6% increase. 'This agreement marks the largest investment in the NIH in a decade – $32 billion – that will mean more clinical trials for patients and more research grants for next-generation scientists,' said Vice President Joe Biden. The agency's director, Francis Collins, called the deal 'the most encouraging budget outcome in 12 years.'
Meanwhile, the Department of Energy's Office of Science, the US' largest supporter of basic research in the physical sciences, receives an increase of 5.6% to $5.35 billion.
This agreement marks the largest investment in the NIH in a decade
However, the National Science Foundation's (NSF) budget is bumped only 1.6% above current levels to $7.46 billion, and the agency's research and related activities account would see an increase of just 1.7%. Some policy analysts called this a disappointing outcome, noting that the recently enacted two-year budget agreement technically provided enough room for an average increase of about 5.2% to federal agencies.
The overall picture for the US Environmental Protection Agency (EPA) is also not much improved by the final spending bill. Funding for the agency's core science and technology accounts fell from $501 million to $495 million, according to AAAS estimates. The EPA's research programmes on Chemical Safety and Sustainability as well as Air, Climate, and Energy are both flat-funded in 2016.