The start of a shift to new publishing models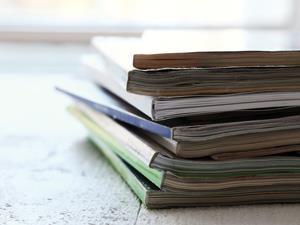 To ease the problem of academic libraries struggling to purchase journal subscriptions, the UK's Science and Technology Committee has recommended that higher education institutions establish 'institutional repositories' in which to file their scientific publications. All these repositories would be networked together to provide an online service making publications accessible to all free of charge. The institutional repository recommendation would serve to ease the problem, says the Committee, but so-called open access publishing – where the authors pay to publish but their publications are then freely available – might provide the ultimate solution. 'The RSC's view is that the author-pays solution is not new, has failed before, and is fraught with problems,' says RSC managing director of publishing, Peter Gregory.
Chemistry World (September 2004)
Ed. In July this year the Royal Society of Chemistry announced that it will make its flagship journal Chemical Science free to access from January 2015 under the gold open access route. Author fees for publishing in the journal will be suspended until 2017.