Bob Hefford considers the spotted past and uncertain future of the chemicals that built the hair dye industry
The global market for oxidative hair colourants is huge and very profitable. But for 100 years, these products have been firmly based on just two chemicals: paraphenylenediamine (PPD) and paratoluenediamine (PTD), both of which have a very chequered history.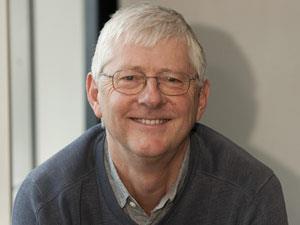 PPD was the first to be used in hair colouring products, reaching the market towards the end of the 19th century. In those early years, a commercial struggle developed between those promoting these new 'para' or coal tar-based dyes (containing PPD) and the purveyors of dyes based on metal ions and materials such as tannins and pyrogallol. Metal ion-based dyes were promoted by Eugene Schueller's company, founded in 1907 – The French Harmless Hair Dye Company – which a few years later became L'Oréal. The system based on metal ions is no longer available and indeed is largely banned under current EU legislation. L'Oréal later moved to the PPD based systems that were promoted effectively in the US by Lawrence Gelb's company, founded around 1930: Clairol.
But reports of adverse and serious toxicological effects of PPD soon began to appear, and regulations were introduced that restricted its use. One continuing effect of this is a preference for the alternative material PTD in Germany and Scandinavia.
Public awareness of the safety issues surrounding oxidative hair dyes was heightened in the 1970s when aromatic diamines were found to be positive in the Ames test – an early bacterial test for mutagenicity. This prompted extensive testing and the banning of some materials but not PPD and PTD, which were determined to be non-carcinogenic.
But the most publicised concern for these materials is their property of extreme sensitisation. The effects on the consumer can be immediate and obvious, and unfortunately make good visual copy for media reports. It is most probably true that if these materials were invented today, their use in cosmetics would not be permitted but they remain in use as no effective replacements have been found. Quite why this is the case is probably only known in detail to the major manufacturers but it's likely that alternatives have reduced performance, or no significant decrease in sensitisation potential, and higher cost.
Consumer concern
Currently, all hair dyes are regulated for use in cosmetics in most, if not all, countries of the world. The EU and US have diverged somewhat with the EU banning materials that are regarded as unsafe or that do not have the support to create the desired level of safety data. The EU cosmetics directive was first published in 1976, marking the start of a long journey to create a positive list for hair dyes. Today, this is still to be realised, but is envisaged to occur in July 2013, when the new EU cosmetics regulation comes into force.
Under the current directive, PPD and PTD are permitted for use in hair colouring products below certain concentrations and with a range of mandatory warnings. However, neither of these materials has ever gained a 'satisfactory' opinion from the Scientific Committee for Consumer Safety (SCCS), an expert committee of the European commission. The amount of toxicology and safety data for these chemicals is very large and some of the early data are not very good. This makes a fair evaluation of these materials and their safety in cosmetics most difficult.
In July 2012, the SCCS published new draft opinions for both PPD and PTD. These draft opinions (the conclusions of which have been written very carefully) stop short of explicitly stating that these materials are 'safe for use' and do state that the frequency of allergic reactions remains a 'considerable concern for consumer safety'. It is debateable whether the conclusions to these opinions are completely satisfactory, and it remains to be seen whether the commission will respond to these opinions with any further regulatory action.
Despite these problems, the chances of replacements being created for PPD and PTD are not good. The amount of testing required by the SCCS for a new hair dye material is extensive and expensive. In addition, the last phase of an EU ban on testing chemicals for cosmetic use should come into force in 2013. Although progress is being made in replacing animal tests, there is likely to be a considerable gap before new materials might be available. New products may well become available elsewhere in the world but not (legally) in the EU. It is perhaps ironic that actions put in place by the commission may actually stop the development of safer hair colouring.
In the meantime, sensitisation reactions may be lessened with consumer education, but product packaging is already dense with information, which can be most confusing to the consumer. And while alternative hair colouring methods may be developed, the consumer might have to give up some degree of performance. The future of PPD and PTD is almost certainly going to remain rocky but they may well be with us for a while yet.
Bob Hefford has worked for both Unilever and Clairol, and is currently director of Independent Cosmetic Advice. His clients include companies who use PPD and those working to replace it