Every year at the beginning of the summer, the ISI journal impact factors (IFs) are announced
The end of June was a time of celebration in the office. The first part of the month had not gone quite so well; there was a bit of tension in the air, conversations were slightly louder and a bit more frequent than usual and one couldn't help but notice the feeling of excitement and anticipation in the teams of the different RSC journals, especially those situated around us.
There was a good reason for this. Every year at the beginning of the summer, the ISI journal impact factors (IFs) are announced. IFs measure the number of citations received by science and social science journals over the preceding year and are also, for many, a measure of the relative importance and quality of that particular journal within its field.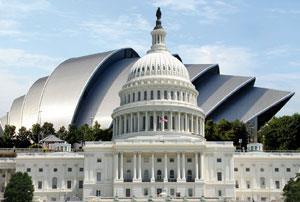 Understandably, our friends and colleagues from the journals at RSC Publishing were eagerly waiting to receive these results. As mentioned before, the Chemistry World team could not be oblivious to this and we happily joined in the speculation, some of us even indulging in a little bit of betting (I hope this is not too illegal.) during the weeks that preceded the announcement.
As it happened, our guesswork went completely out of the window when the IFs that we had hoped for were completely smashed by the actual figures released. In a landmark result the average IF for RSC Publishing now stands at an outstanding 4.7, with an overall increase of 8.3 per cent with respect to last year. Indeed, if we also take into account the growth in the amount of published material - a 60 per cent increase over the last five years - this is a truly impressive result and we would like to congratulate our colleagues on their achievement. Such a wonderful result can only be a product of very hard work, dedication and high-quality management.
We would also like to thank them for inviting the Chemistry World team to join them in their celebrations, which in true Wimbledon style - the tournament was happening at the time - involved plenty of strawberries and cream washed down with a glass of Pimm's.
Interestingly, this wonderful sense of achievement and success has remained and has translated into great enthusiasm as we prepare to attend two of the top events in our calendar: IUPAC and ACS. This year IUPAC will take place in Glasgow, UK, during the first week (2-7) of August. Less than 10 days after that we'll be flying across the pond to attend ACS (16-20) in Washington, DC.
We would be absolutely delighted to welcome Chemistry World readers to the RSC stand so if you are planning to attend either of these events, please drop by hall 5, stands 5-8 at IUPAC, or look for booth 1801 at ACS.
Chemistry World would also like to take this opportunity to greet our US readership as, in their honour and to celebrate ACS, we will be specially featuring californium and americium in Chemistry in its element - a weekly podcast series in which leading scientists take us on a tour of the periodic table. We hope you enjoy them! Also, look out for our forthcoming interactive periodic table. Both can be found on our website.
Bibiana Campos-Seijo, editor