Keeping sport clean requires a constant, concerted effort that carries on long after the race is run, says Michael Stow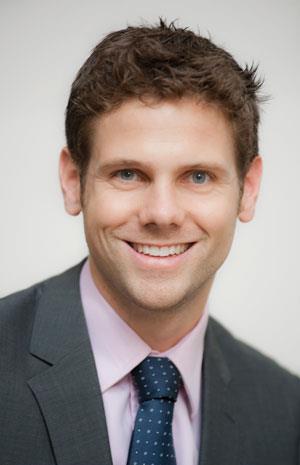 In sport, as in life, there will always be those who seek to gain an unfair advantage, and with the London 2012 Olympics now upon us, the issue of doping in sport is once more in the media spotlight. But for agencies like UK Anti-Doping, the fight against doping is a constant one, being fought worldwide, that requires a variety of tools and strategies, and a combination of preparation, collaboration and anticipation to keep pace with the latest doping methods and techniques.
Partnering pharma
Substances and methods that enhance performance, pose a threat to athlete health, or violate the spirit of sport, may be placed on the World Anti-Doping Agency's (WADA's) Prohibited List. This list is subject to annual consultation, where evidence is presented for and against particular substances and methods being banned, which in turn shapes the definition of doping.
It is an unfortunate truth that the substances that appear on this list are often the result of breakthroughs and developments in medical research. Numerous areas of clinical and medical research have the potential to be misused for doping. Wherever a treatment delivers a physiological response that is desirable for a cheating athlete, there exists the possibility of abuse – for example, treatments for muscle wasting disease or obesity. For this reason, collaboration with the pharmaceutical industry is one of the most vital tools in the fight against doping.
A recent high-profile example is Cera (continuous erythropoietin receptor activator). Manufactured by Roche pharmaceuticals under the brand name Mircera, Cera is used therapeutically in the treatment of anaemia associated with chronic kidney disease. It belongs to a group of drugs known as erythropoietin stimulating agents (ESAs) that promote red blood cell production. For a cheating athlete, these drugs are an attractive opportunity to increase oxygen uptake and transport. A principal driver behind Cera's design was to improve patient compliance and welfare because it is administered once per month, in contrast to other treatments, which are administered every week or fortnight. Cera was seen by athletes looking to dope as an ESA that couldn't be detected. However, through partnership with Roche, WADA successfully developed both urine and blood detection methods for the drug while it was still in development. The tests were first used successfully to expose three stage winners in the 2008 Tour de France. Recent agreements with the International Federation of Pharmaceutical Manufacturers and Associations, and with GlaxoSmithKline, will continue to ensure that the anti-doping community is forewarned and forearmed with early detection methods for medicines that have possible performance- enhancing effects.
The pace of research in these areas means the best way to keep abreast of these changes is by working in collaboration. As new therapies emerge, we must be vigilant for new doping threats and new and improved detection methods are continually investigated and developed. Gene therapy, for example, holds great promise for society, but in the hands of an unscrupulous competitor, it represents a threat to the world of sport. This month, UK Anti-Doping and WADA will jointly host a session at the International Convention on Science, Education and Medicine in Sport to discuss the risk of gene doping and possible detection methods. And in the past 12 months we have worked with the US Anti-Doping Agency, WADA, laboratories in Rome and London, and the Growth Hormone-2004 research team, to improve the detection of growth hormone abuse.
Intelligence test
Direct detection of prohibited substances in urine and blood remains the main matrix for testing for prohibited substances but work is always being done to find viable alternatives. The Athlete Biological Passport has become a vital tool in this respect. By monitoring selected biological variables, which can indirectly reveal the effects of doping throughout an athlete's career, it becomes much harder for athletes to conceal the use of prohibited substances. The contents of this passport are the subject of an ongoing review and we have recently supported research investigating the effect that variables such as travel, circadian rhythm and exercise have on an athlete's haematological profile.
But it's not just about testing the winners. We have a dedicated intelligence unit working in partnership with law enforcement and regulatory agencies such as the Metropolitan Police, the Serious Organised Crime Agency and the UK Border Agency. They also run a 24-hour hotline, hosted by Crimestoppers, providing a confidential means for people to provide information about the use, supply or trafficking of performance-enhancing substances. Our science and medicine team also profile substances to understand when an athlete might choose to dope and which substances might benefit which sports.
The fight against doping is conducted on several fronts. It is not just the direct testing of athletes, but also working with partner agencies and sports' governing bodies to educate athletes, or gathering evidence in the context of non-analytical doping violations. By combining these strategies, and seeking new ones to address emerging threats, the global fight is more effective.
Michael Stow is head of science and medicine at UK Anti-Doping