The finishing line of the Covid-19 pandemic may be in sight, but we mustn't stop running just yet
The World Health Organization's director-general, Tedros Adhanom Ghebreyesus, told journalists at a 14 September press conference that 'We can see the finish line' of the Covid-19 pandemic. With the global news agenda switching its focus to other matters – not least the war in Ukraine, high inflation and energy prices – it's well worth remembering that we're not over that line just yet. In the UK, for example, August alone saw over 2000 deaths where Covid-19 was mentioned on the death certificate.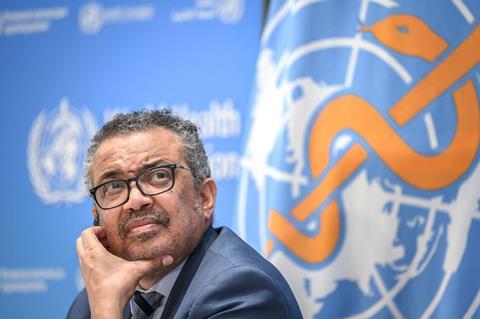 So if now is, in Tedros's words, 'The worst time to stop running', what should we do to finish the race? By now, the answers for individuals should be pretty well known: get a vaccine (or booster) when offered one, test if you feel unwell and isolate if you test positive.
The advice for governments is of course more complex, but can be summarised as maintaining testing and vaccination, improving prevention and treatment in healthcare facilities – and on a more social level, building trust and managing 'the infodemic'.
But for some scientists, their trust in the WHO and many governments was shaken early in the pandemic, when advice for prevention centred on handwashing ahead of ventilation and masking. In the UK at least, hand sanitising stations are more common than masks nowadays, despite two years of knowing that Covid-19 is more likely to be transmitted through the air we breathe than the surfaces we touch.
It's pretty clear that many people do not like wearing masks, a sentiment I can agree with. So how can people and organisations protect against the spread of airborne infectious diseases? The answer, of course, is ventilation. But with winter fast approaching and fuel prices soaring through the (poorly insulated) roof, the seasonal window for letting in fresh air will soon close.
That's where this month's cover feature comes in, detailing the efforts to rid our air of, among other things, virus particles. It would be good to think that from the tragedies and pains of the pandemic, some good could come: that in a few years the idea of air that hasn't been cleaned will be as unpleasant as water that hasn't been treated. It took many years of cholera epidemics before water treatment became widespread; let's hope the same isn't true for air.

Features editor, Chemistry World