Directed by Saul Dibb
2020 | three episodes, 55 minutes each
Streaming on BBC iPlayer (UK only)
'That's terrible PPE compliance!' There aren't too many TV dramas that make me shout that while watching, but BBC1's The Salisbury Poisonings did. The three-part series is a fact-based drama relating the events that took place in the small UK city of Salisbury in March 2018, when a former Russian solider (also an agent for UK intelligence) and his daughter were poisoned.
With its focus on the human impacts of the poisonings – with three other people seriously affected, including Dawn Sturgess who died – the events of two years ago are shown to have eerie parallels to the current coronavirus pandemic: An invisible killer, poorly understood, causing an unprecedented public health crisis. Tracking the people affected and tracing who they've come into contact with. The need for appropriate – and appropriately used – personal protective equipment (PPE). Closing down public spaces with the accompanying fear of the economic and social impact.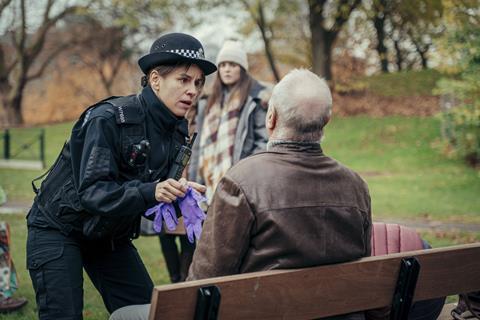 It's hard to know whether the series would be as gripping without those parallels – to watch it without being hyper-aware of seeing people on TV interact closer than two metres apart, for example – but watching it in June 2020 adds an extra dimension. I understand that filming finished just before the UK lockdown began, so the final editing and production must have been done with a more personal knowledge of the paranoia around touching contaminated surfaces and so on.
The focus on the human health angle comes with a slight cost, of course. Who exactly was Sergei Skripal, and why would Russia risk such a serious diplomatic incident – or indeed war crime – to silence him? This is left unanswered and indeed unexamined. The chemist in me would have enjoyed seeing more details of how the scientists determined what the mysterious poison was, and how they went about detecting and decontaminating such a tiny and deadly needle in a city-sized haystack.
With tens of thousands of UK citizens dead from a coronavirus, it's hard to avoid the temptation to wonder: What if the UK's response to the current crisis had been as swift, firm and thorough as Salisbury's appeared to have been two years ago? As with the thinking behind such a deadly act, we'll tragically never know.