Professor Paul O'Brien, long-standing fellow and former vice-president of the Royal Society of Chemistry, has died aged 64.
O'Brien had a distinguished career as professor of inorganic materials at the University of Manchester where he also served as head of the school of chemistry from 2004 to 2009 and head of the school of materials from 2011 to 2015. He was awarded a CBE in the 2016 New Year's Honours List 'for services to science and engineering' and was elected as a fellow of the Royal Academy of Engineering in the same year.
He made a significant contribution to the Royal Society of Chemistry, as its vice president and trustee as well being deeply involved in the materials chemistry and Dalton divisions and industry and technology forums, in a period of service spanning decades. Robert Parker, chief executive of the Royal Society of Chemistry said: 'For many years Paul has been a steadfast, positive and committed member and representative of our Royal Society of Chemistry community.'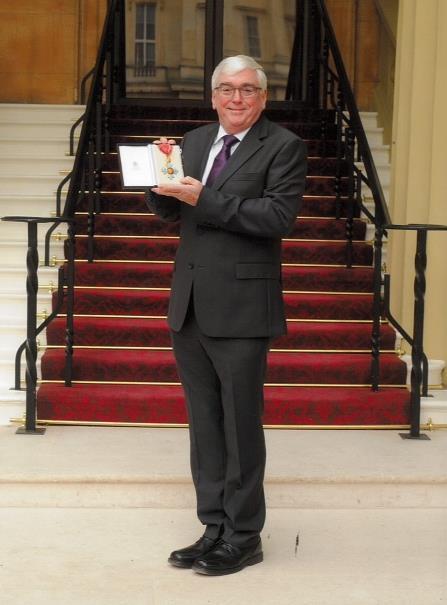 O'Brien received the Longstaff Prize in 2016 for his work in the development of novel chemical methods for materials synthesis, especially chalcogenide containing thin films and quantum dots. The prize has been awarded since 1881 to an exceptional member of the Royal Society of Chemistry who has done the most to advance the science of chemistry.
O'Brien published close to 500 scientific papers, edited a series of books on nanoscience for the Royal Society of Chemistry, gave public lectures and supervised numerous PhD students. 'Paul was a loyal supporter of others, great fun to be around and was generous with his time to both his research colleagues and the many friends he made through decades of involvement with our activities at the RSC,' said Parker. 'We will miss him deeply and I pass on my sincere condolences to his wife Kym.'
In 2001, O'Brien and Nigel Pickett founded Nanoco Technologies Ltd, to progress the development of quantum dot technology. Since 2004, Nanoco has focused on the development of quantum dots that are free from heavy metals and comply with hazardous substances legislation. By 2013, Nanoco had a market capitalisation value of £384 million.
O'Brien worked widely in Africa, including leading a project with UZULU (the University of Zululand) from its inception and held a Royal Society/Department for International Development grant for capacity-building work in the Cameroon, Ghana and South Africa. Paul received honorary degrees from UZULU, Universidade de Aveiro in Portugal and, closer to home, from Liverpool University and Queen Mary University of London.
'I worked with Paul on many RSC projects from the late 90s onwards. Paul's enthusiasm and commitment to chemistry and our community always shone through – he was collaborative, supportive and respectful of expertise and opinions,' said Nicole Morgan, Education Policy manager at the Royal Society of Chemistry. 'He was generous, honest and incredibly hard working. I'm honoured to have been able to call Paul my friend.'
Paul O'Brien passed away on 16 October 2018.

We are an international organisation connecting chemical scientists with each other, with other scientists, and with society as a whole. Founded in 1841, we have an international membership of over 50,000. We use the surplus from our global publishing and knowledge business to give thousands of chemical scientists the support and resources required to make vital advances in chemical knowledge. We develop, recognise and celebrate professional capabilities, and we bring people together to spark new ideas and new partnerships. We support teachers to inspire future generations of scientists, and we speak up to influence the people making decisions that affect us all. We are a catalyst for the chemistry that enriches our world.