Learn how structural data can be used to empower molecular discovery at each stage of the drug design pipeline – Join us on 11 October
Click the button below to register

The Cambridge Structural Database (CSD), curated by the Cambridge Crystallographic Data Centre (CCDC), has been collecting crystal structures since 1965. 2019 saw a major milestone for this work with organic and organometallic compounds, as the CSD collected its one millionth structure. For researchers around the world, the structures – many of which are freely available to download – provide key opportunities, enabling them to visualise the data in a variety of ways, gaining vital new insights.
In this hour-long webinar, we will focus on the long and often difficult drug discovery pipeline, as senior research fellow Jason Cole joins us to discuss everything from target identification through to lead optimisation.
Over the course of the interactive session, Jason will illustrate how you can optimise each stage of the pipeline using structural data from the CSD, as well as CSD-derived knowledge-based tools. In particular, he will look at key published examples, demonstrating the application of their unique computer-aided tools.
Expect a whistle-stop tour of the CCDC and its capabilities – with a particular focus on their CSD-Discovery software suite for pharmaceutical and agrochemical researchers. The webinar will end with a Q&A session, so be sure to get your questions ready!
By attending this webinar, you will learn…
Who the CCDC are and why they continue to be chosen by the top pharmaceutical companies around the world, including Pfizer, Roche, AstraZeneca, Bristol Myers-Squibb and many more
How to best make use of the wealth of data in the CSD to boost drug discovery projects
About the mechanisms behind their knowledge-based tools and how they can help to optimise each stage of the drug discovery pipeline
Please note: everyone who attends this webinar will receive a certificate of attendance. This will be issued in the days following the webinar – only those who watched the webinar live will be eligible.
Jason Cole: Senior research fellow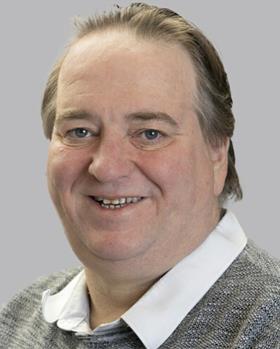 The Cambridge Crystallographic Data Centre (CCDC) are world-leading experts in structural chemistry data, software and knowledge for materials and life sciences research and development. They specialise in the collation, preservation and application of scientific structural data for use in pharmaceutical discovery, materials development, research and education. In addition, they compile and distribute the Cambridge Structural Database (CSD), a certified trusted database of fully curated and enhanced organic and metal-organic structures, used by researchers across the globe.
They are also an active research centre – publishing regularly in computational chemistry and cheminformatics approaches – and a registered charity, using the funds they raise to support chemistry education worldwide.
Click the button below to register