Anthony Crawshaw talks to Karen Harries-Rees about choosing a career as an analytical chemist in the pharmaceutical industry
Anthony Crawshaw talks to Karen Harries-Rees about choosing a career as an analytical chemist in the pharmaceutical industry
Progressing through the ranks as an analytical chemist often means spending less time in the lab. Anthony Crawshaw has experienced this in his job assessing drug stability at pharmaceutical analysis company Aptuit.
Crawshaw was doing temporary analytical chemistry jobs when he applied to Quintiles (now Aptuit). He hadn't heard of the company, but its facilities and working environment impressed him and the offer of a permanent position clinched it. 'I don't think I was in a position to turn it down. I knew I needed to get more experience and they could provide it,' he says.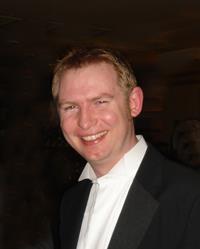 Aptuit takes on graduates and some non-graduates in junior roles. 'It's rare for us to take someone on with a PhD. We do occasionally at a more senior level, but people usually come in at a graduate level and work their way up,' says Crawshaw.
Crawshaw joined the company as an analytical chemist and after three years he took on a first line management role. He works on drug stability analysis for a wide variety of pharmaceutical companies.
Attention to detail
He believes that the work requires a particular type of person. 'For this job you need to be aware of the bigger picture - that you are responsible for human and animal life. We need people with attention to detail, who are conscientious.'
Crawshaw is currently working with two clients on a total of 10 projects with his team of three chemists.
A stability study can last up to five years and forms a large part of the 10-12 years it takes for a new drug to come to market. The stability analysis provides the expiry date for the drug. For instance, if you take 500mg of ibuprofen, you want to know that is what you are taking.
Crawshaw's team stores samples of the drug and monitors it to see if, after five years, there is still 500mg of ibuprofen, or if it has degraded. If it has degraded they need to know by how much and what the degradation products are. There are limits for the amount of degradation product allowed, based on toxicological data.
In his early days at the company, Crawshaw focused on analysis in the lab. 'I generated data. If there were any out of specification results I'd try to highlight them but I didn't have a great understanding of what I was doing with regards to the bigger picture - where my data was going, what it was doing,' he says.
Over the six years he has been at the company, Crawshaw's understanding of the data has grown. 'I have a much greater understanding of where data fits with regulations and I can talk to clients and give suggestions.'
This extra knowledge means that Crawshaw now spends his time looking at the data, developing methods, writing reports and protocols and dealing with clients. 'My job has evolved. I have gradually come out of the lab and become more administrative. The only time I go into the lab is if there is a problem that the analysts can't deal with, then I'll go in and troubleshoot,' he says.
Keeping up to date
However, he misses the lab. He also acknowledges that technology progresses quickly and worries that if he is out of the lab for too long he will no longer know what the equipment does. 'I try to get in the lab as much as possible. Perhaps I'm a bit of a busybody and should leave my analysts to get on with the work. But I like to have that involvement in the lab as much as possible. It keeps me on top of the science,' he admits.
Crawshaw's continuing interest in working in the lab is reflected in his uncertainty about his future direction. He could continue further into a managerial role or go back to the lab as a specialist. 'At the moment I'm undecided,' he says.
Further study is likely to feature in Crawshaw's career. He recently became a CChem after two years work. 'It was nice to be taken slightly outside my work remit to think more about the business and outside analytical chemistry,' he says.
He likes to have goals and is considering an MSc or MBA. 'I would like to continue my education while I'm at work,' he says. 'I don't want to just do a job. I like continuing professional development. It's in your own hands. If you want to progress your career you have to make an effort, sometimes outside work.'
Curriculum vitae
Lives
Edinburgh, Scotland
Education
1994 HND Science
1997 Applied chemistry degree, Sheffield Hallam University
Work experience
1999-present Analytical chemist moving up to supervisor Aptuit, Edinburgh
Hobbies
Cinema, cooking, reading