Can scientific collaboration break through barriers?
In November 2015, the UK and Chinese governments announced a £16 million collaborative research programme. The UK funds came from the £375m Newton Fund – a science diplomacy initiative for developing countries. Science diplomacy has become a catch-all term for using science to forge stronger economic, cultural and political relationships between countries, and the UK is not alone in grasping its importance.
Turkish delight
In his 2009 speech at Cairo University, then newly-elected US President Barack Obama suggested US relations with Muslim countries could be improved through scientific collaboration. But what is it like for scientists who are working across diplomatic divides? Can science really break through political walls?
For some, the process has been smooth. Chemists Levent Cavas of Dokuz Eylül University, Turkey, and Zoe Cournia from the Biomedical Research Foundation of the Academy of Athens, Greece, have worked together since 2014. Their two-year grant was part of a bilateral fund, supported by the Greek and Turkish research councils. Whilst these countries have a turbulent political history, in recent years relations have improved.
Cavas and Cournia, in colla­boration with molecular biologist Brad Nolen from the University of Oregon, US, design and synthesise inhibitors of ARP2/3 proteins, which have been implicated in cancer metastasis. They discovered how much their neighbouring countries actually had in common in terms of culture and mentality. 'It was something I didn't realise before,' says Cournia. 'I think it has helped us to get to know each other's countries, and I think we have also spread these experiences beyond our scientific circles, to friends and relatives.' Cavas says their work has had a positive impact on others at his university. 'They are now looking for new project calls to colla­borate with Greek institutions.'
Cuban heals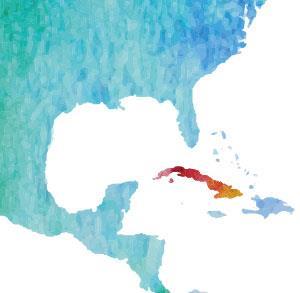 Until very recently, the US embargo of Cuba largely prevented collaboration between US and Cuban scientists. This started to change with the restoration of diplomatic relations in July 2015. The next month, the Cuban and US chemists held a joint symposium at the American Chemical Society (ACS) meeting in Boston, and, two months later, American chemists partici­pated in the Cuban Chemical Society's Havana conference.
Cuban Chemical Society President and University of Havana chemist Luis Alberto Montero-Cabrera is encouraged by these exchanges, but thinks there has been a period of adjustment for US scientists. 'Perhaps at first there was some fear,' he says, 'as if they were coming to another world – not just visiting another country.' Despite the countries only being 90 miles apart, travel between them has also been a little bumpy, adds Montero-Cabrera. 'I had to cancel my first flight booking when coming to the ACS meeting because my visa was delayed, so there are still some difficulties. Nevertheless, it seems more open.'
While it's early days in the thawing of diplomatic relations, Montero-Cabrera says that there are real prospects for science to provide a route to closer contact between Cuba and the US, particularly with Cuba's strong biotechnology sector. However, any collaboration has to be on an even footing. 'The way people do things is important,' he says. 'We expect to be treated with respect and to do science as equals.'
Open Sesame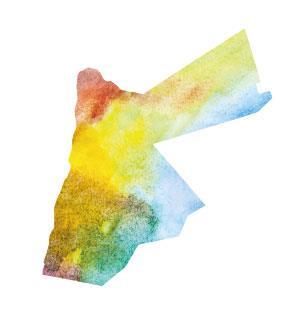 Collaborative science programmes are often initiated by governments, but sometimes scientists lead the way. This is the case for the Sesame (Synchrotron-Light for Experimental Science and Applications in the Middle East) synchrotron, whose founding members are Bahrain, Cyprus, Egypt, Iran, Israel, Jordan, Pakistan, the Palestinian Authority and Turkey. Located in Allaan, Jordan, its beam lines will be ready for scientists by 2017.
Eliezer Rabinovici, physicist at the Hebrew University of Jerusalem, Israel, is vice-president of Sesame and has been involved with the project from the start. The idea began in the mid-1990s, when the Middle East political situation seemed more optimistic, but, even then, some of the countries involved had no official diplomatic relations. 'This is a case where the scientists took the governments to a place they could never have foreseen, and so far they haven't blinked and have stayed with it,' says Rabinovici. 'The common interest here was sufficiently significant for these countries to decide to participate.'
Getting this far has been a massive achievement, Rabinovici says. With only a few exceptions the scientists involved 'live in a parallel universe where the people in the region work together'. Finding funding has been the biggest difficulty, but the project has been supported by Cern, the European Commission and the Italian government.
But Rabinovici has no illusions that Sesame can change the complex politics of the Middle East. 'I think we have to keep it in proportion. We are a very small pawn on a large chess board, where many are involved and many are moving pieces around.' The hope is that Sesame will have an impact, both in creating high quality science and in improving relationships between neighbours with little contact. 'We can serve as a lighthouse in a very dark region,' says Rabinovici. 'At the start the light will not be very intense, but ultimately it will be as powerful as people make it.' Sesame has ambitions to open doors and, in this spirit, they hope to become a place for other groups to meet up with similar ambitions.
Across Jerusalem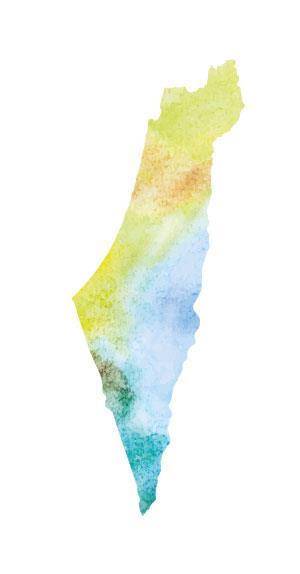 The difficult political backdrop of the Middle East has also not deterred nanotechnologists Danny Porath, also from the Hebrew University of Jerusalem, and Mukhles Sowwan, from Al-Quds University in Abu Dis, in the Palestinian Authority. In 2002, Porath was approached by Sowwan, who was looking for a postdoc position. 'I decided I wasn't going to judge anyone based on nationality, or religion, or any other reason except on the basis of his personal and scientific ability,' says Porath. Sowwan joined the group and they soon became friends; when Sowwan set up his own group at Al-Quds University the two continued to work and publish together.
Their funding came from the Israeli–Palestinian Science Organisation, whose mission is to support cooperation between Israeli and Palestinian academics, and the German National Research Council. There is a big disparity between the research infrastructure at the two institutions, but the funding allowed Sowwan to create a well-equipped nanotechnology lab for his own group, leading to his own publications and contributing to the development of Palestinian science.
The political climate still makes collaboration difficult. 'On the Israeli side there are generally many people with a willingness to collaborate,' Porath says, 'I am not sure how many Palestinian researchers are willing to collaborate in the current atmosphere.' Most Palestinian academic institutions suspended joint projects with Israeli universities after the outbreak of the second intifada – a period of violence between Israel and Palestine that started in late 2000 and ended in 2005. Travel between Israeli and Palestinian institutions is also difficult, with many West Bank Palestinians facing restrictions on their movement.
But Porath is still confident that collaboration is valuable. 'It's like a drop in the sea, but it is a meaningful drop,' he says. The partnership has allowed both teams to get to know real people from the other side of the conflict. 'While the world may see a Palestinian and an Israeli, our friendship has no nationality,' adds Porath. He also plans to continue to work with other Palestinian scientists and students.
The French connection
Foreign policy has also obstructed attempts at science diplomacy between India and Pakistan – whose relationship has been one of conflict since the 1947 partition of India. Both countries pledged closer cooperation at the 2014 Karachi south Asia crystallographers summit, jointly organised by the Pakistani, Indian and Chinese academies of science. However, the diplomatic process seems to have stalled, says Pakistani crystallographer Maqsood Ahmed. 'After a lot of diplomacy where both governments looked to play a significant role in normalising relations, currently things have become troubled again. It will be difficult in the near future, unless the politics and diplomacy changes.'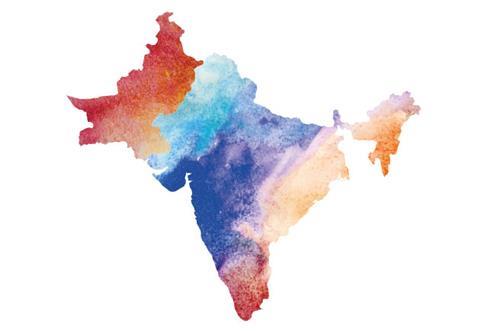 Ahmed, from the Islamia University of Bahawalpur, met crystallographer Parthapratim Munshi, from Shiv Nadar University in India, while they were both working at the University of Lorraine in France. They have continued to collaborate. 'You hardly see any joint publications from the two countries, although there is a lot of potential,' says Ahmed. 'We talk openly and I think that's right – we should be open, even when we have conflicting views on political issues.'
But now the practical aspects of collaboration have become a trial. 'In December there was the south east Asia crystallographic meeting in Calcutta, but my [visa] application was rejected at the very initial stages,' says Ahmed. Pakistanis also need government permission to travel to India, which involves numerous interviews, he explains. 'In 2014 I was invited to India by Gautam Desiraju, past president of the International Union of Crystallography (IUCr). But, after I got a visa, at the very last moment I could not go because I also needed permission from my government; that is a very laborious process.'
While Ahmed has not experienced problems personally, he says there is still a feeling in Pakistan that excessive involvement with Indian scientists could be damaging. However, he still has hope that science can triumph over politics, and his colleagues in India are trying hard to bring a delegation of Pakistani scientists to the 2017 congress of the IUCr in Hyderabad.
Even when politics is a barrier, many scientists remain convinced that it's worth persevering to build capacity for the future. 'I am hopeful that one of the first flowers to blossom when the political climate is better will be scientific collaboration,' says Porath. 'My collaborator's position has always been that science is a universal language like music, with one truth, and it may help people communicate and understand each other regardless of any other experiences.'
Rachel Brazil is a science writer based in London, UK