Now you can graduate in drug discovery without ever leaving the house, as Sarah Houlton finds out
Modern technology has made studying from the comfort of one's own home a convenient option for would-be students. But while it's easy to imagine taking a creative writing course this way, studying science would seem to be more difficult, and chemistry nigh on impossible. Yet there are now a growing number of science-based degree courses that can be completed without setting foot in a university.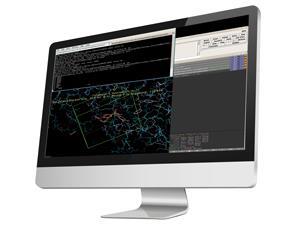 A new drug discovery master's course offered by the University of Edinburgh in the UK is a case in point. As Doug Houston, one of the academics behind the course, explains, it's designed to be as interactive as possible. 'We have an online seminar every week, using a software package that enables the students to hear and see the lecturer, plus anything else they choose to show on a virtual "blackboard",' he says. 'We also set various exercises and activities, alongside reading materials.'
From a distance
The first cohort of students started last autumn, beginning with a chemistry-focused introduction to protein–ligand interactions and how drugs bind to their cellular targets. 'At the moment they're learning about the structures of drug targets and the techniques used to solve those structures,' Houston says. 'Then they'll move on to learn about how the targets are validated, and the evidence needed to be sure that a protein is a good drug target.'
The final part of the course involves a project where students will take a virtual journey through the drug discovery pipeline: after performing due diligence and target validation to select a drug target, they carry out computer-based virtual screening and structure–activity relationship studies, and even virtual synthetic chemistry. 'Nearly every stage of the drug discovery process can be taught using software, and you can replicate the process virtually,' Houston claims. 'It really lends itself to distance learning.'
As well as Edinburgh academic staff, lectures are given by entrepreneurs from biotech companies, many of them local to Edinburgh. These include Cyclacel, Selcia, TPP Global Development and UB Pharma, plus representatives of the business incubator Edinburgh BioQuarter.
The course takes three years, but could be completed in less time or more, to suit the student. The course was initially designed to appeal to people already working in the industry looking for continuous professional development or a way to progress their career. In practice, it has also attracted new graduates.
Surprisingly, it's more interactive than a classroom
One of these is Vicky Ware, who graduated from Edinburgh last year in biochemistry, focusing on immunology. 'I wasn't sure what I wanted to do after I finished my first degree,' she says. 'I'm a cyclist, and spend a lot of time training and racing, but I also wanted something else. I've always been interested in drug discovery, so when I saw an email about this course, it really appealed to me.'
New worlds
On the other side of the world in South Africa, Johannesburg-based Sharon Farrell-Turner is juggling her study time with looking after young children. Having studied analytical chemistry on a part-time basis while working as a chemist in the University of the Witwatersrand's geosciences department, she gave up work for family reasons in 2009.
'My background is inorganic chemistry, and I've decided to move to the organic side,' she says. 'It was difficult to find a chemistry-based online course, and this sounded really interesting.' Ultimately, she hopes it will keep her education up to date, and help her into a new career when she returns to the workplace.
The distance learning aspect is essential for Ware, as she's currently training in the warm weather in Spain. 'It fits in very well with my lifestyle, with about 20 hours of work a week, plus the live online seminar,' she says. 'I was a little concerned at the start that I did not have the chemistry background, but it's opening up a whole new world I knew nothing about during my undergraduate degree. I really like the way it's organised, and the teaching style suits me very well. I've found I much prefer the task-based learning to sitting in lectures.'
Farrell-Turner thinks people have preconceived ideas about online study, and confesses she was sceptical herself until she started the course and realised that she prefers to work this way. 'In a classroom, you have to find your seat, and stick your hand up to ask a question, but here, you click on the discussion forum – surprisingly, it's more interactive than a classroom,' she says. 'You don't learn less or work less hard, but you do work according to your own schedule. There are still deadlines, wherever you study.'