C Pillai
CRC Press
2012 | 640pp | £63.99 (HB)
ISBN 9781466551442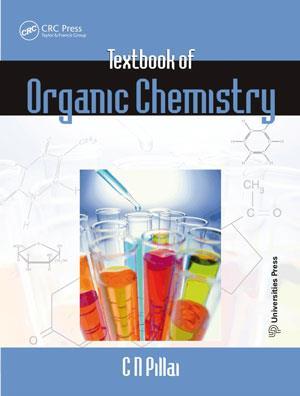 This textbook is aimed at undergraduate chemistry students who already have a basic knowledge of organic chemistry. Although designed for students following a programme at an Indian university, it maps well onto the organic chemistry taught in the first two years at most UK institutions. The book has a very comprehensive coverage of most aspects of organic chemistry, from nomenclature and hybridisation, major organic reactions and spectroscopic analysis, through to more advanced topics such as heterocycles and natural products.
Although the book would make a good reference text, it lacks the colour, pictures and 'chemistry in context' interest topics that are common to most currently available textbooks. This will perhaps make it less appealing to students. That said, each chapter is very well laid out, starting with the objectives and finishing with a summary of the key points, which would be very useful as revision aids for students.
Each topic is covered in a thorough manner, taking students from a basic introduction through to more advanced examples. A particular strength is the number of exercises and problems at the end of each chapter. These include knowledge recall exercises, problem solving questions and challenging assessments. These would be very useful to lecturers setting revision problems, in addition to students studying the course.
All in all, the textbook gives a very through grounding in organic chemistry and should be a useful reference text for any student who can look beyond the aesthetics.
Purchase Textbook of organic chemistry from Amazon.co.uk.