This year, the University of Edinburgh celebrates three centuries since the appointment of its first chemistry professor. Philip Robinson looks back in time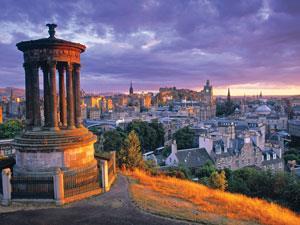 The history of chemistry cannot be told without the University of Edinburgh. Over 300 years, it has established, nurtured and shaped the subject from its first fledgling steps to its position today as the central science.
In the 17th century, the conceptual shoots of chemistry were beginning to emerge from the work of alchemists and physicians, and the ideas of a few prominent thinkers. Isaac Newton had studied alchemical procedures (albeit secretly) and he and Robert Boyle both developed ideas regarding the particulate nature of matter, and the forces between them. At the turn of the 18th century, the leading chemical thinker was Herman Boerhaave at the University of Leiden in Holland. Leiden was Europe's most prestigious medical school, thanks principally to Boerhaave. He took a particular interest in chemistry and promoted a systematic, empirical study of observation and interpretation. Students were sent to study with him from the rest of Europe and the world, with many sons of Edinburgh among them.
At the time, Edinburgh's own university, founded in 1524, had no medical school. The town council was dissatisfied with the expense incurred by sending its bright young minds abroad and determined that it would be more economic to deliver a domestic education. In 1713, the council approved the appointment of a 'chair in physick and chymistry' at the university, and James Crawford was its first appointment.
A complete course of chymistry according to the method of the celebrated Herman Boerhaave
This was not the first formal chemistry teaching to occur in Edinburgh, however – instruction in chemistry as it pertained to medicinal plants and preparations had been conducted under the auspices of the city's surgeon apothecaries. And when Crawford was appointed, a chemistry 'elaboratory' for that purpose was already in place at the university.
Crawford had studied at Leiden, but only for a few weeks prior to graduating, so the direct influence of Boerhaave is uncertain. However, Crawford certainly followed Boerhaave's lead, providing a distinct course in chemistry and considering it a subject fit for study in its own right. Surviving notes of his lectures record 'I shall give a full and clear account of the principles upon which … chymie may be founded … experiments for preparing medecines or for detecting the nature and properties of bodies.'
Boerhaave's influence shortly becomes much more apparent when, in 1726, four graduates of Leiden, who had returned to their native Scotland, were simultaneously appointed professors at Edinburgh. The group was given the right to award degrees in medicine, and with this, the university's medical school was born. Of the four, Andrew Plummer was appointed to the chair of chemistry, and among the courses advertised by the group was 'a complete course of chymistry, with a variety of experiments on vegetables, animals and minerals, according to the method of the celebrated Herman Boerhaave', which was delivered by Plummer.
Teaching with distinction
It was one of the students in those early chemistry lectures, however, who would place Edinburgh at the centre of chemistry's story: Joseph Black. His name is perhaps the most famous associated with Edinburgh and chemistry, becoming professor of chemistry in 1766 (following his Glasgow mentor, William Cullen). Black's education, research and teaching all took place at Edinburgh and Glasgow, which today results in a rare harmony between Scotland's principal cities: his name gracing both of their universities' chemistry departments.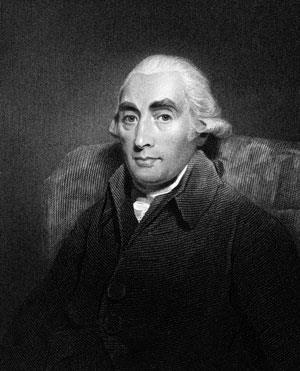 Black's outstanding contribution to chemistry came in his thesis on graduating from Edinburgh: an investigation into the gas evolved on heating magnesium carbonate – carbon dioxide. Black's discovery and investigations of 'fixed air', as he named it, is as notable for the series of quantitative experiments he employed as it is for proving the existence of chemically distinct gases. This soon led other chemists to discover other gases – hydrogen, nitrogen and oxygen – and provided the impetus for Antoine Lavoisier's ideas on mass conservation and, ultimately, the chemical revolution.
In his subsequent Edinburgh professorship, however, Black put aside research and put all his energy into teaching. Under his care, the number of attendees at his chemistry lectures grew to hundreds. Coinciding with the Scottish enlightenment and the chemical revolution, it was a formative and fertile time. Science, the arts and philosophy flourished and Black's chemistry lectures were fashionable entertainments. Black was famed for his excellent demonstrations – in one instance proving the suffocating effects of 'fixed air' by lowering a live bird into a vessel charged with the gas, and observing its subsequent expiration.
The momentum built with Black's successor, Thomas Charles Hope. At their height, Hope's lectures held over 500 people at a time, and only a small portion of these were medical students enrolled with the university, the larger part being the interested citizens of Edinburgh. Among them was Charles Darwin, receiving his medical education, who would later note that his Edinburgh lectures were all 'intolerably dull, except those on chemistry by Hope'. Over his lifetime, some 15,000 people attended Hope's lectures, giving Hope a unique position in chemistry education (and a significant income from the lecture fees). By the beginning of the 19th century, Edinburgh's influence had eclipsed even the school at Leiden and it enjoyed a reputation worldwide as the preeminent institute for instruction in chemistry, drawing students from Europe, Russia, America and the West Indies.
Fair play, Playfair
During this time, however, the duties of the chemistry professors were largely limited to teaching. Practical skills and the pursuit of new knowledge through research were made difficult by the lack of suitable space and facilities, but few efforts were made to change the situation by the professors. In this respect, Edinburgh was being surpassed by the emerging chemistry schools in foreign universities. As the 19th century waxed, and chemistry with it, Edinburgh's name no longer stood alone, and developments to address this were much needed.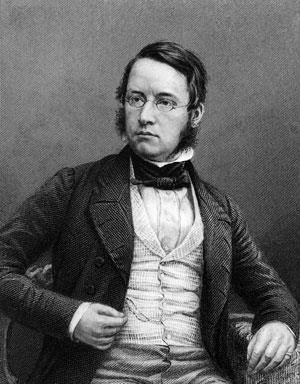 Lyon Playfair, who became the professor of chemistry in 1858, made significant changes in this respect, investing his own funds to have a practical teaching laboratory built. Playfair also made alterations to the teaching of the subject that remain to this day: introducing a system of tutorials and the awarding of degree classes. He was also instrumental in effecting chemistry's final departure from the medical school by creating a degree in science, allowing students to enrol specifically for education in those subjects.
This period also saw the beginnings of the chemistry department proper. Up to this point, the department amounted to one individual – the professor of chemistry. Additional teaching was delivered by a variety of teachers within the city, approved by but outside the university, many of whom were Edinburgh alumni. Playfair appointed assistants (James Dewar among them), and with them the school first assumed the semblance of the department one might recognise today.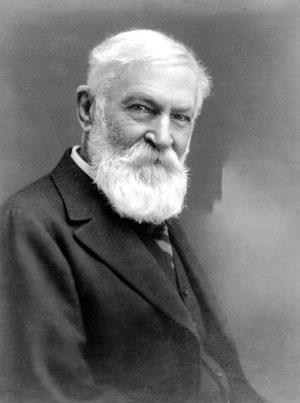 Of Edinburgh's 19th century contributions to chemistry research, however, Alexander Crum Brown is its most prominent figure. Crum Brown succeeded Playfair in 1869, amid stiff competition, overcoming even William Perkin to the appointment. A polymath, brilliant and precocious, Crum Brown's graduation thesis presented a means of representing chemical formulae using atoms and connecting lines. It is the system chemists still use to communicate to this day. He further developed these diagrams and applied them to his theory of isomers. And long before x-rays could prove him right, Crum Brown proposed a structure for sodium chloride in which each atom of sodium and each of chloride has six equidistant neighbours of the other. Crum Brown's model, constructed of sticks and balls of coloured wool, is still on display in the department's museum.
By the time of Crum Brown's retirement in 1908, the department had grown to include three lecturers and four assistants. With increasing student and staff numbers, the department rapidly outgrew the space allotted to it in the city centre, and the other sciences were similarly crowded. In 1919, work began on the Joseph Black Chemistry Building on the university's new science campus in the south of the city, the King's Buildings. James Walker, then professor of chemistry, oversaw the building's construction and had the foresight to install sufficient space, and provision for additional building work, that the department remains there to this day.
A modern department
Since then, the department has expanded to fill even that once spacious home. And as it has grown, so too has its roll call of distinguished chemists, beyond the space of this article to list. But the department has remained at the forefront of chemistry throughout. Robert Donovan joined the faculty in 1970, subsequently becoming professor of chemistry and head of department in his 40 years there. He recalls being attracted by Edinburgh's pioneering spirit. 'At Cambridge, I could see the thinking wasn't evolving. Tom Cotterel [Edinburgh professor of chemistry] had brought molecular beam research to Edinburgh – he could see that was going to be important – and that was very exciting to me.'
Edinburgh has continued to develop its infrastructure and facilities – the UK's first high-field NMR unit was created there in 1979. 'We've always tried to push the instrumentation forward, that's a particular strength of Edinburgh,' says Lesley Yellowlees, president of the RSC. A graduate of Edinburgh herself, Yellowlees was head of the chemistry department and is now head of the science faculty. 'Our infrastructure is excellent,' agrees Eleanor Campbell, current head of department and also an Edinburgh alumnus. 'We have excellent NMR, mass spec and x-ray facilities, and we continue to invest in new kit.' But Donovan also notes that it is the science the infrastructure and funding enables that has earned Edinburgh's reputation. 'A grant, for however much, will be spent; money is rapidly used up and forgotten. But if you do some significant research, it will last forever.'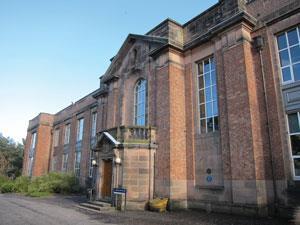 Despite the unchanged external aspect of the Joseph Black Chemistry Building, the department would be unrecognisable to most of its former inhabitants, says Campbell. As well as internal cosmetic differences, she points to the diversification that has taken place – the range of research fields now represented among Edinburgh's staff, and the highly interdisciplinary nature of their work. It is a situation that evokes a sense of symmetry in Edinburgh's long relationship with chemistry. The department's first centuries tell the story of chemistry's growing independence, but over three centuries the subject has expanded, matured and developed an interdependence with other disciplines. Similarly, its early history can be constructed from individuals, but in the 20th and 21st centuries the department, and chemistry, must be regarded as a whole, with its strength in its diversity.
'We decided a long time ago that the department's strength was in its breadth, and it still is broad in what it researches and what it teaches,' says Yellowlees. 'We're all very proud of calling chemistry a core science, and it is, but now it works far more with other subjects.' In particular, adds Donovan, 'with the links between chemistry, biology and medicine, we're back to where we started in a sense, and we should really foster that'.
This diversity of research is reflected in the diversity of its staff and students. 'When I became a member of staff there were very few women,' recalls Yellowlees. 'That's changed: over 20% of the staff are women now and there are three women professors as well, which is great.' Supporting this change was a priority during Yellowlees' headship, and it is one that Campbell continues to champion. Last year, Edinburgh became only the second university department in the UK to achieve Athena Swan Gold status for its commitment to diversity and equality. 'It's not just about women,' says Campbell, 'it's about treating everyone fairly. It has definitely made a difference to how we run the school. And I hope it makes everyone feel that they are part of it.'
For Campbell, one of the best measures of Edinburgh's influence is the graduates and the researchers who have passed through its corridors. 'We have a very good reputation for producing excellent graduates going into industry and academia. That's up there with our best achievements.'
It is a reputation with a long history: Black's students took chairs at Glasgow, Cambridge and Oxford, as well as the Edinburgh chair itself, and institutions across the globe can trace their lineage to Edinburgh. The founding chemists of the University of Pennsylvania (Benjamin Rush), Yale University (Benjamin Sillman) and the University of Melbourne (John Macadam) all received their education from one of Edinburgh's professors. 'You have to consider "Who did you nurture?"' says Donovan. 'We've exported a lot of really excellent talent. Edinburgh is and has been a place that produces really top people.'
'And they have gone on to do different and diverse things,' adds Yellowlees. 'One of our members of the Scottish parliament, Elaine Murray, did chemistry at Edinburgh – they haven't all done chemistry, thank goodness.'
In its tercentenary year, the department can look back with pride at its illustrious history. But as it looks ahead, its ambitions are as grand as its achievements. 'I want [the department] to be, and remain, among the best in the world,' reveals Yellowlees. 'It has a proud history, but it also has a wonderful future.'
Philip Robinson is an alumnus of Edinburgh University's chemistry department and Chemistry World's careers, comment and reviews editor.
The first chemical society
In 1935, while preparing a speech to congratulate the University of Edinburgh's chemical society on its 60th anniversary, James Kendall, then professor of chemistry, found mention of a list entitled 'Members of the Chemical Society' among Joseph Black's correspondence. Kendall ascertained that all but one of the 59 names listed belonged to Black's students (among them Thomas Beddoes, who would later found the Pneumatic Institute and there make his 'greatest discovery' – Humphrey Davy).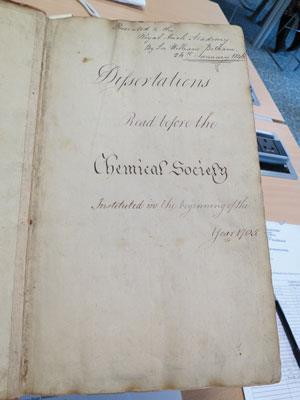 Of course, 18th century chemists were active in scientific societies, not least the Royal Society of Edinburgh, but with the subject still in its infancy, the existence of dedicated groups for chemists was unusual. Prior to Kendall's discovery, the oldest record of a chemical society belonged to the Chemical Society of Philadelphia (1792), but by a margin of seven years, seniority now passed to Edinburgh. Kendall duly informed the extant society that its planned celebrations were some 90 years overdue.
Some years later, Edinburgh's claim to priority was strengthened with the discovery of a record containing 'Dissertations read before the Chemical Society instituted in the beginning of the year 1785' found in the archives at the Royal Irish Academy in Dublin. Almost all of the contributors appear on Black's original list, confirming the identity and activity of this first chemical society. And the document itself supports a further claim that Edinburgh's Chemical Society published one of the earliest chemistry 'journals'.
Of the various dissertations the document contains, there is a notable entry by Black's student, John Carmichaell, giving an account of the phlogiston debate. Antoine Lavoisier's rejection of phlogiston (which has its roots in Black's work on carbon dioxide) led to a conflict between proponents of the two theories. Black was among phlogiston's supporters, but with admirable duty to his students he included both ideas in his lectures and, as a letter to Lavoisier shows, eventually embraced the new ideas himself. Black assured Lavoisier that younger chemists would more readily accept his theories, a prediction substantiated by his student's Virgilian conclusion that, for 'fanciful phlogiston, the fatal day, th' appointed hour, is come'.