Game-changing new technologies are propelling the pharmaceutical industry forward and inspiring a new wave of patient-centric medicines. There is a growing drive to formulate drugs with the patient's comfort in mind, ensuring they are easy to take and not detrimental to the patient's quality of life. Patient-centricity is increasingly at the forefront when designing, developing and manufacturing drugs.
Christian Jones, chief commercial officer of Nanoform, breaks down how Nanoform's Starmap online artificial intelligence (AI) platform and Cess (controlled expansion of supercritical solutions) nanoparticle technology can aid the transition. These could enable the production of greener drugs that are effective at lower doses with reduced side effects. Here, Jones discusses how the pharma industry is tackling these challenges head on to empower patients and forge an innovative future.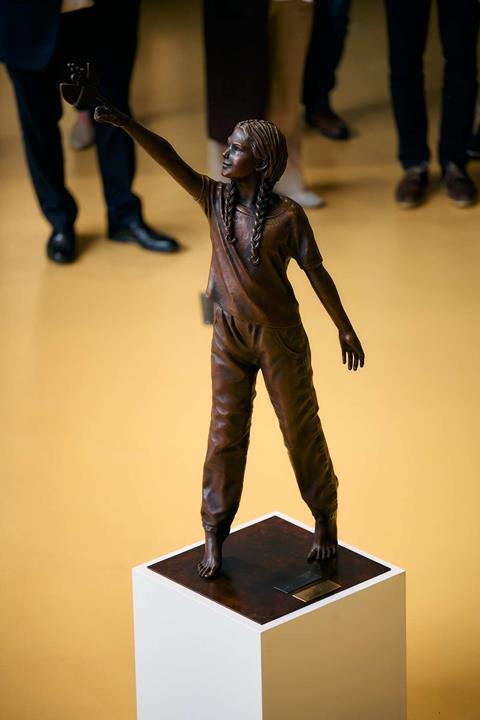 We have seen patients become more empowered in the pharmaceutical industry in recent years. Can you explain the shift to a more patient-centric focus?
Patient centricity means different things to different people, so the most important thing is to provide a definition. It could mean anything from delivering medicines that are tailored to meet the needs of the patient, to improving medical benefits and the market perception of drugs – for example, implementing an environmentally conscious manufacturing process. Many people wouldn't think about that as a patient-centric angle, but it is because it's about designing medicines patients really want. In an ever more connected world with increased access to information, transparency between pharma companies and patients has become an expectation, not a luxury. Patients are therefore taking an increasingly active role in their own health. This is further emphasised by the emergence of personalised medicine.
Our Cess process can potentially double the number of life-changing drugs that reach the market
Additionally, medical adherence has become an increasing concern in the industry, with patients failing to comply with their drug regimens. This is often an issue when patients are expected to take medicines in high doses that cause adverse side effects, or via inconvenient and uncomfortable administration routes. Poor patient adherence is particularly prominent amongst the elderly, who often have complex drug regimens, leading to a variety of unwanted side effects. Furthermore, 30% of elderly people suffer from xerostomia [dry mouth] or have difficulty swallowing, making oral administration of large pills problematic.
By placing the needs of the patient at the forefront of drug development, pharmaceutical companies can formulate drugs that patients are happy to take and lower the patients' pill burden, maximising the overall health, quality of life, and cost benefit of the drug.
If we look at the US versus the European market, it is clear the US is empowering patients to have significantly more control over their prescriptions. The goal of the pharmaceutical industry should be to drive this further and implement patient centricity on a more global scale.
What are the challenges standing in the way of greater patient centricity?
A key challenge is the poor solubility and bioavailability of many small-molecule drug candidates, often leading to poor absorption of the drug in the gastrointestinal tract. As a result, a higher drug dosage is required to achieve the desired therapeutic outcome, and with this comes complications. A higher drug dosage eliminates the opportunity for highly optimised and tailored medicines, and induces a concomitant increase in side effects. Poor solubility and bioavailability can even prevent a life changing drug from reaching the market.
Nanoparticle engineering is a promising method to overcome this challenge. By dramatically increasing the solubility and bioavailability of drug candidates, our Cess process can potentially double the number of life-changing drugs that reach the market.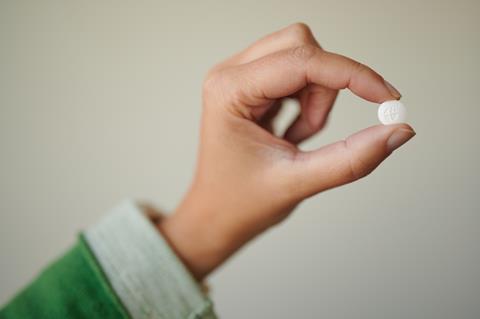 Can you describe some of the actions that pharma companies are taking to ensure the patient is at the forefront of drug development?
As a pharmaceutical company, there are many ways to add value and drive patient centricity in the industry. But for that to be achieved, it is crucial that pharma companies understand patient problems, whether that is touching on the clinical benefits or the desire for more eco-friendly processes.
Although pharma companies are already listening, there is more they can do. Better engagement with patients and study subjects throughout the clinical trial stage is important, but it's also key to involve patients in decision making and place their needs first and foremost not only during the formulation stage, but throughout the complete drug discovery and development process. As a technology developer facilitating the drug development process, we see it as an obligation at Nanoform to create innovation that improves the lives of patients.
This is reflected in the increase in 505(b)(2) applications [a streamlined approval process for products based on drugs that are already approved], with pharma companies seeking to reformulate drugs to improve patient centricity. Reformulating drugs offers both a clinical benefit to patients by maintaining the drug's therapeutic effect whilst reducing the side effects, as well as providing a commercial benefit to the pharma companies through streamlining the drug's route to market. For all parties involved, the 505(b)(2) route has the potential to offer a smart and convenient solution.
With Nanoform operating in the nanotechnology space, can you describe how such technologies help accelerate patient centricity?
Nanoform's technology is a game changer. By reducing drug particle sizes to overcome API solubility and bioavailability challenges, increased drug efficacy can be realised, and new drug delivery routes can be opened up. Significant gains in quality of life can be realised – for example, moving from an injectable formulation that requires regular hospital visits to an orally delivered tablet that can be taken at home. This also allows for biological barriers to be overcome and can make local delivery of drugs possible. If we think about inhaled therapies for pulmonary and nasal disorders, drugs can also bypass systemic circulation, which can help reduce side effects.
To achieve optimal patient centricity … companies in the pharma industry must look beyond their own ingenuity
Nanoform's Cess technology is a bottom-up nanoparticle engineering technology that involves recrystallising small-molecule API nanoparticles directly from solution. In a collaboration with Johnson Matthey that evaluated the performance of this technology, it exhibited dramatically improved dissolution performance relative to other industry standard particle engineering techniques, including spray-drying. Furthermore, a collaboration with TargTex, a Portuguese biotech company, demonstrated a fivefold increase in drug load for the company's glioblastoma drug candidate compared to when nanomilling was used and a two-hundred-fold increase compared to the bulk drug substance. The positive results from these studies prove the power of small as a platform enabler across drug delivery. It provides opportunities for both small-molecule and biologic drugs.
AI is also shaping the pharmaceutical industry. The ability to use AI to predict success, as in our Starmap AI platform, or help shape drug design, should not be overlooked. Our novel sparse-data AI-driven platform can help pharmaceutical companies reassess libraries of previously undruggable candidates to see if they are suitable for our Cess nanoforming technology. This creates new opportunities for drugs previously discarded to reach the market.
What key factors should be considered in the development of patient-centric medicines?
The most important aspect is considering the needs of the patient. Pharma companies have to balance cost, the time to market and regulatory hurdles. To achieve optimal patient centricity and drive progress in the field, companies in the pharma industry must look beyond their own ingenuity and seek out opportunities to bring together innovations from across the industry. It's gaining momentum, with personalised drug delivery systems increasingly integrating digital health – including precision dosing and the use of wearable technologies.
Benefits of industry collaboration to promote high-end health solutions are also exemplified by the recent partnership between Aprecia and Nanoform. Together, we are exploring the synergies between our respective technologies in the field of nanoparticle-enabled 3DP dosage forms. Nanoform's proprietary technology could facilitate simpler, faster-acting drug formulations. Meanwhile, Aprecia's 3D printing ZipDose technology can enable dose loading of around 1000mg that can easily disintegrate in the mouth.
We're very excited about the value we can add for patients to improve the quality of their lives
Combining Nanoform's fast dissolution nanoformed particles with Aprecia's ZipDose technology platform for rapid disintegration could enable high performance buccal and oral delivery of medicines to patients where rapid absorption is essential. Additional benefits may include lower dosage products, less excipient content and reduced pill burden. Therefore, customers and the pharmaceutical industry gain new capabilities in patient-centric therapies.
Lastly, there are practical matters to consider when it comes to balancing economic viability and patient centricity to widen access. If a patient-centric formulation is expensive to manufacture, and therefore expensive to customers, fewer patients will have access to the drug.
What do you see for the future of patient centric drug development?
There are a few outcomes. First, the industry will evolve in line with an ageing population and the rise of digital technologies that allow patients to be more informed on their treatment options, ensuring that patient quality of life continues to be prioritised and transparency in the industry continues to grow. The 505(b)(2) route will continue to grow in popularity as more pharma companies assess their libraries for opportunities to reformulate and improve patient centricity. Innovative technologies that can achieve patient-centric benefits will gain traction and become more mainstream in the industry.
Finally, drug companies will continue to examine what it means to be patient-centric in a wider context, beyond clinical benefit. It is expected that the carbon footprint of these drug development processes will be put into focus and it will be necessary for companies to put patients at ease from an environmental perspective.
Like we make decisions to try to reduce our carbon emissions, we're making decisions in our everyday lives about what we do, how we live our lives and how we understand drug manufacturing. If people feel certain products are manufactured in an unfriendly way, they might prefer other products.
The future is bright and I think it's a great place to be. At Nanoform, we're very excited about the value we can add for patients to improve the quality of their lives.
Bio: Christian Jones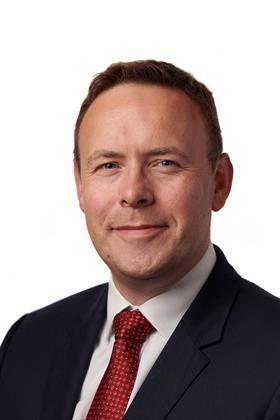 Christian Jones is chief commercial officer at Nanoform, an innovative nanoparticle medicine enabling company. Nanoform works to improve the lives of patients globally by overcoming drug development and delivery challenges through the application of its game-changing technologies.
Christian is a chemist by training and a Fellow of the Royal Society of Chemistry. He formerly led global business development for Prosonix, where his work helped to transform their offering from a crystallisation platform into a particle engineering/drug delivery business, which was later sold for $100 million. Christian's previous experience also includes senior commercial roles within leading CDMOs, including Dr Reddy's Laboratories and Johnson Matthey. As commercial director, innovator pharma products and solutions at Johnson Matthey, Christian was a driving force behind the company's particle engineering strategy.
Welcome to the Inspiring Science collection
1

2

3

Currently reading

Inspiring a new era of patient-centric medicines

4

5