Mega-merger follows consolidation trend in lab equipment supply sector, but analysts suggest this is yet to impact pricing competition
US-based conglomerate Danaher has agreed to acquire filtration, separation and purification provider Pall. The US company opted for Danaher's $13.8 billion (£8.8 billion) bid ahead of competitors rumoured to include lab supply giant Thermo Fisher.
Pall will join Danaher's stable of scientific brands including chromatography and mass spectroscopy firm AB Sciex and lab automation supplier Beckman Coulter. These equipment companies make Danaher a better fit for Pall's highly consumables-based business than Thermo Fisher would have been, says Christi Bird from market research firm Frost & Sullivan. 'There are some really good synergies there developing recurring revenue streams for one another,' she says.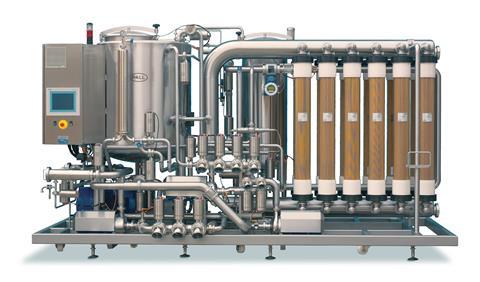 In a conference call announcing the deal to business analysts, Danaher's executive vice president Daniel Comas emphasised Pall's involvement in the biopharmaceuticals industry. This segment earned Pall approximately $1 billion in 2014, around a third of the company's overall revenues and is its fastest growing business 'by a pretty fair margin', Comas says. 'We're thrilled about the position that Pall brings us in terms of biopharma,' added Thomas Joyce, Danaher's chief executive. Meanwhile, Danaher will spin out Pall's less successful industrial segment, whose products include process chemistry equipment, along with some of its own industrial businesses.
This deal follows two others in the past two years exceeding $10 billion, which sought to capitalise on similar opportunities in life sciences. With Thermo Fisher's purchase of Life Technologies for $15.8 billion and Merck KGaA's acquisition of Sigma-Aldrich for $17 billion, it is part of a continuing consolidation trend. However, Bird stresses that she doesn't believe these moves have yet harmed competition in lab supplies and equipment enough to raise prices.
'The two big players are Thermo Fisher and VWR and as long as those two entities stay separate, there will be pricing competition,' Bird explains. She adds that the online retailer Amazon has been entering the lab supply market, and that Frost & Sullivan expects its presence to grow. 'I think that will really shake up the marketplace,' Bird says.
Innovation could be another potential loser from ongoing consolidation, but Bird highlights that in the lab supplies and equipment area new products mostly originate from start-up companies. While the number of innovative products emerging remains steady, the main change is that today larger companies are snapping them up more rapidly, she says.