Poor work–life balance and lower pay blamed for predicted exodus over next five years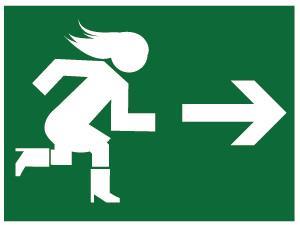 Almost a third of Australian women working in science, technology, engineering and maths (Stem) expect to leave the sector within the next five years, according to a recent survey. They blame a lack of career advancement and a need for a better work–life balance.
On average, the survey of 432 women by Professionals Australia, an organisation representing scientists and engineers, found that women working full time in Stem earned 24% less than men. Men appeared to receive significantly higher remuneration packages during the middle stages of their career than their female counterparts.
Women were more likely to be employed part time but about 60% of respondents believed working part time damaged their career. A quarter of those felt they had been overlooked for a promotion.
The results are cause for serious concern, commented chief executive of Professionals Australia, Chris Walton. They revealed that a 'complex set of interrelated factors' contribute to women reporting that they were 'on a slower track' than their male counterparts.
Senator Michaelia Cash, Australian minister for employment and women, says the survey aligns with the government's view that more needs to be done to improve the participation, employment prospects and wage equity for women working in Stem. She points out that the government has committed A$13 million (£6 million) over five years to support women working in Stem research organisations, start-ups and entrepreneurial firms, and is working with employers to encourage them to improve retention rates.
Marguerite Evans-Galea, a gene therapy specialist and co-chair of Women in Science Australia, a professional network, says: 'We lose many early-mid career researchers – women and men – at the transition from postdoctoral fellow to independent group leader. Most who leave will be women. The overarching issues are career disruptions, the hyper-competitive "system" of research, organisational culture and how we are measuring success in science.' Clearly, more women have career disruptions early in their career since they are often the primary carer for children, and these disruptions have a massive impact, she adds. This is particularly the case for lab-based researchers who need to be at the bench to do their work.
'Losing talented individuals at any stage impacts our productivity, but this significant loss of women researchers is a huge waste of national investment,' she believes.
Sandra Kentish, head of the department of chemical and biomolecular engineering at the University of Melbourne, Australia, points out that women looking to move on in five years' time is not necessarily unique to the Stem professions. However, she notes: 'One of the issues I have found over my years of working in a male-dominated Stem field relates to feedback and performance appraisal. Men tend to have more self-confidence in their own abilities. Conversely, women tend to only go for promotion when they are encouraged by others – positive feedback and encouragement is crucial. This feedback can be sadly lacking in male dominated professions. From this perspective, providing mentors for women in Stem fields is essential.'
Kentish adds that she sees a 'tremendous willingness' from industry to address these issues such as large companies in the mining, oil and gas sectors and in engineering. 'They bend over backwards to accommodate part time work and flexible hours. I see many women achieving outstanding success in these fields. So it is not all bad.'