8500 more jobs to be axed, but the drugmaker 'remains committed to innovation'
US-based drug giant Merck & Co will cut 8500 more jobs as it seeks to cut costs by $2.5 billion (£1.54 billion) a year by the end of 2015. That will add to 7500 job losses still outstanding from previous announcements following its merger with Schering-Plough and slash Merck's worldwide workforce of 81,000 by 20%. 'The combination of slowing growth in key markets, combined with research disappointments and regulatory delays requires us to change,' chief executive officer Ken Frazier told a conference call with industry analysts.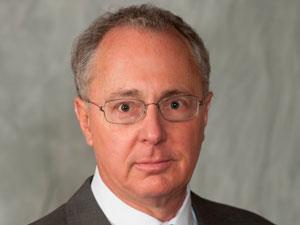 Other cost-cutting measures include an about-face on plans to move Merck's headquarters from Whitehouse Station, New Jersey to its nearby Summit site. Instead, it will close both the Whitehouse Station and Summit facilities, and move headquarters to the former Schering-Plough site at Kenilworth, slightly further across New Jersey.
A Merck spokesperson tells Chemistry World that the job cuts will be spread 'across all areas of the business'. The company expects the financial savings to be divided evenly between sales and administrative areas and R&D. However, it denied that this will harm the company's strong research tradition. 'Merck remains firmly committed to innovation,' Frazier asserts. Since Roger Perlmutter became president of Merck's R&D organisation in April this year, he has begun to hack away excess management . 'Roger and his team are focusing on people, profit and programmes in our labs,' Frazier says. '[He] has already taken actions to reduce layers and improve efficiency.'
Bernard Munos, founder of the InnoThink Center for Research in Biomedical Innovation, welcomes the changes Perlmutter wants. 'Merck's legendary record of innovation has been seriously damaged by poor leadership, not by bad luck,' he stresses. 'Perlmutter has vowed to change the stifling process culture that has smothered what had been for decades the most innovative company in the industry. It is sad that so many scientists are about to lose their jobs for having done exactly as they were told by a handful of uninspired executives. A lot of anger is likely to be vented, but one should direct it at those who created the mess, not those trying to fix it.'
Job losses and cost savings will also arise from Merck narrowing its research and therapeutic scope to just four areas: vaccines, oncology, diabetes and acute care. 'We focus on the programmes most capable of providing unambiguous, promotable advantages to patients and payers,' Perlmutter emphasises. 'That said, we have to do more in looking outside for important contributors to our overall therapeutic programme.'
That continues a process Merck has been pursuing for 10 years, says Fintan Walton, chief executive of strategy advisors PharmaVentures. He notes that licensing and collaboration will provide future strength across the whole pharmaceutical industry. 'Companies are more reliant on licensing deals with biotech companies, and reaching out much more to earlier stage products,' Walton observes. 'All pharmaceutical companies have to get this balance between their internal and external research. You need sufficient skill sets within your organisation to assess the opportunities that exist outside –after all, this is more than just outsourcing. The key is how that [internal R&D expertise] is organised.'
Merck's monoclonal antibody cancer drug candidate lambrolizumab is a particular priority, since the US Food and Drug Administration (FDA) designated it a 'breakthrough therapy' in April 2013. This label accelerates a drug's approval process. Merck is therefore organising commercial and development expertise in a newly integrated oncology unit concentrating on getting it to market.
Investors have wanted Merck to balance hits to its revenue, particularly the expiry of patent coverage for its asthma drug Singulair (montelukast) last year. It will lose further income as AstraZeneca takes control of anti-ulcer treatments Prilosec (omeprazole) and Nexium (esomeprazole) next year. And although its diabetes treatment Januvia (sitagliptin) has been predicted to become the world's best-selling drug, many of the company's best sellers were launched before 2007.
Since then, with pressure mounting from shareholders to improve R&D productivity and cut costs, Merck's new drug pipeline has developed blockages and leaks. Worrying evidence from trials has delayed the approval process for blood thinner vorapaxar and osteoporosis candidate odanacatib. In January, Merck withdrew its plans to market anti-cholesterol drug Tredaptive (laropiprant). This year, the FDA has turned down its applications for Bridon (sugammadex), intended to reverse the effects of anaesthetic rocuronium, and suvorexant, its proposed insomnia treatment. 'These things don't help. They have to reduce costs if future revenue isn't as secure as predicted,' stresses Walton.