UK pharma giant splashes out $1.26 billion on US gout specialist Ardea Biosciences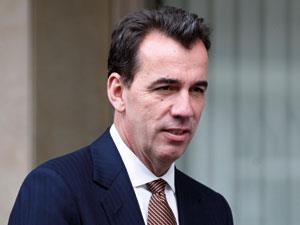 AstraZeneca is to acquire San Diego, US-based Ardea Biosciences in a deal worth $1.26 billion (£777 million). The biotech company specialises in small molecule drugs. Its lead product, lesinurad, moved into Phase III trials at the end of last year for the management of chronic hyperuricaemia in patients suffering from gout.
'This attractive Phase III programme is an excellent opportunity to leverage AstraZeneca's global speciality and primary care sales and marketing capabilities,' AstraZeneca chief executive David Brennan said at the time on 23 April. If all goes well, the company hopes to file for approval in the first half of 2014.
'Lesinurad could become the most important advance in treating gout for decades and its mechanism of action supports a combination with allopurinol, although the healthcare economic case is, as yet, untested,' according to analysts at Edison Investment Research. 'Ardea believes that some 60% of patients respond inadequately to allopurinol, and this target population could number 1.6 million in the US alone.' This represents about a fifth of the total US patient population of 8 million. They add that strong efficacy will be necessary to justify premium pricing.
Earlier in the month, Japanese company Takeda also acquired a specialist gout firm. URL Pharma, based in Philadelphia, US, make colchicine (Colcrys), which is used to treat and prevent gout flares, and had sales in excess of $400 million last year. It complements the company's existing gout product, febuxostat (Uloric), which is used to lower the levels of uric acid in the blood.
The AstraZeneca acquisition brings a much-needed late-stage developmental product into the company's thin pipeline. Brennan said in an interview with the Financial Times earlier in the month that they were looking to make small-scale acquisitions and licensing deals rather than engage in a mega-merger, and the Ardea purchase fit this strategy perfectly.
However, the company's institutional investors were reportedly unhappy with Brennan's leadership. Following on from this, Brennan announced that he would be retiring today, calling his decision 'the right time to step down'. AstraZeneca also announced that Louis Schweitzer would also be ending his non-executive chairmanship three months early. Chief financial officer Simon Lowth will serve as interim chief executive.
Sarah Houlton