Industry news, October 2010
PHARMACEUTICALS
Sanofi bid too low says Genzyme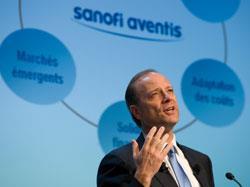 Sanofi-Aventis is not being bashful about its designs on Genzyme any longer. The French pharma giant has offered $69 (?45) per share in an all-cash bid that values the US biotech at $18.5 billion. But so far Genzyme is having none of it: 'the Genzyme board is not prepared to engage in merger negotiations with Sanofi based upon an opportunistic proposal with an unrealistic starting price that dramatically undervalues our company,' said chairman and chief executive Henri Termeer in his letter of reply. The company says the Sanofi offer does not recognise its ongoing manufacturing improvements or pipeline potential.
More recently, Genzyme has agreed to sell its genetics testing business to LabCorp for a cool $925 million. Under the terms, LabCorp will get testing services, technology, intellectual property rights and nine testing laboratories. The company says it will keep the 1900 employees affected, including senior management, following closure of the deal, which is expected before the end of the year.
Genzyme says the sale is the first of three that it committed to in May to 'increase shareholder value'. It is still planning to sell its diagnostic products and pharmaceutical intermediates business units.
The Sanofi pitch went to Genzyme in July. But Sanofi has decided to go public to make shareholders aware of what is on the table - 'a 38 per cent premium over Genzyme's unaffected share price of $49.86'. Will it be enough? Analysts have predicted a deal at $74-77. But the absence of alternative bidders could mean Sanofi takes a while to get that high.
Andrew Turley
Growth predicted in vaccine business
According to a report by healthcare market research publisher Kalorama Information, the $22 billion (?14 billion) vaccine market will increase by almost 10 per cent annually over the next five years. The authors say that the paediatric market will continue to outpace the adult market due to the rapid uptake of pneumococcal and 'combination' diphtheria, tetanus and pertussis vaccines.
'The vaccine business is not without its risks, but for some companies, vaccines were the only bright spot in their portfolio in 2009,' said Bruce Carlson, publisher at Kalorama Information. GlaxoSmithKline (GSK) currently controls around a quarter of the world's vaccine market thanks to its influenza products, with Merck & Co, Sanofi Pasteur, Pfizer and Novartis the other major players.
Bayer deal for 'fat reducing' injection
Bayer has agreed a $373 million licensing deal for the lead candidate of US biotech Kythera, a drug for the reduction of fat under the chin. Two Phase II trials have been completed, with Phase III trials expected to begin in Europe later this year. Under the terms of the deal, Intendis, a subsidiary of Bayer that focuses on dermatologicals, will acquire rights to the first-in-class injectable outside the US and Canada. Kythera will receive $43 million upfront 'and may be eligible to receive up to $330 million for certain development, manufacturing and commercialisation milestones'.
Analysts have speculated that the market for the drug could be similar in size to that for Botox - perhaps $500-700 million globally. One to watch in the same area is the salmeterol-fluticasone combination made by Lithera. The company - founded just three years ago - reported 'positive results' from Phase II trials for the reduction of abdominal fat.
AstraZeneca strikes begin
AstraZeneca workers at the Macclesfield, UK, site have been out on strike following a row over changes to pensions that has been rumbling on since January.
The strikes were backed by 70 per cent of the GMB union members that voted - 165 out of 469 at the site, according to the company. The union says the company is effectively ending its defined benefit pension scheme for 2500 staff.
In a statement sent to Chemistry World, the company said: 'the changes made ensure all employees continue to have access to pension arrangements that compare favourably with other organisations in the UK'.
Adding salt to the wounds of those on the picket line, the pension pot for chief executive David Brennan has risen to a tasty ?915,000-per-year entitlement - which translates to ?17,600 per week. This puts him at number three on the UK list of pensions for bosses of multinational companies, according to the Trade Union Congress.
Analysts have repeatedly tipped beleaguered AstraZeneca as a potential acquisition target. In January, it announced plans to cut 8000 jobs globally over the next four years (see Chemistry World, March 2010, p16), on top of 15,000 announced across the company since 2007. But in July, GSK chief executive Andrew Witty ruled out any bids from his company - until then perhaps the most likely buyer.
Ion for Life
Gene sequencing company Ion Torrent has agreed to be bought by Life Technologies in a deal that could be worth up to $725 million. The deal will add the Ion Torrent semiconductor chip-based sequencing technology to the existing stable of sequencing technologies at Life, which includes the Solid sequencing systems and various other techniques based on the polymerase chain reaction (PCR).
The deal sees Life step up its bid to win the race for the $1000 genome, which is being hotly contested by among others Oxford Nanopore with its partner Illumina and IBM in collaboration with the Roche life science subsidiary.
FDA crackdown on illegal marketing
The US Food and Drug Administration (FDA) seems to be intensifying its crackdown on illegal marketing practices, recently striking agreements with Allergan and Forest Laboratories. Allergan has agreed to plead guilty and pay $600 million (?390 million) to resolve the investigation into its marketing of Botox (onabotulinumtoxin A) for therapeutic use. The US biotech says that between 2000 and 2005 it promoted the drug for off-label uses, including the treatment of headache, spasticity and juvenile cerebral palsy. The payout includes: $375 million to the US government for the 'misbranding' charge and $225 million as part of a civil settlement.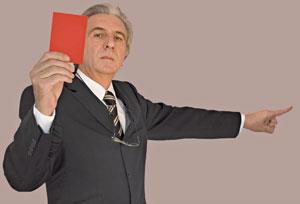 More recently, US pharma company Forest has agreed to pay $313 million to resolve investigations into its marketing and selling of Levothroid (levothyroxine) and Celexa (citalopram). Levothroid is a hormone replacement for the treatment of thyroid problems. Forest will plead guilty to charges of selling it between 2001 and 2003 while unapproved. The company will also plead guilty to the off-label promotion of the antidepressant Celexa as a treatment for paediatric patients between 1998 and 2002. Forest will pay a $164 million fine to resolve the criminal investigation and a further $149 million to put the civil claims to rest.
The US Department of Justice says it has recovered $3.4 billion since January 2009 in cases involving fraud against federal health care programmes.
Pfizer ditches brain vaccine
Pharma giant Pfizer has pulled out of its 2008 deal with Celldex to develop and commercialise the brain cancer vaccine rindopepimut. According to the US biotech, Pfizer has decided the project is 'no longer a strategic priority' and from 1 November will play no further part. The candidate combats glioblastoma multiforme (GBM), the most common and most aggressive form of brain cancer and for which it has orphan drug and fast track status in the US. Phase II trials of rindopepimut have been completed.
'We are fully committed to developing rindopepimut for the patients who suffer from this fatal disease,' said Anthony Marucci, Celldex president and chief executive. 'We believe the programme is very well-positioned to advance into pivotal clinical studies and that the GBM market remains extremely attractive.'
In April 2008, Pfizer agreed to pay $50 million, $40 million upfront and $10 million as an equity stake, for the global rights. It also agreed over $390 million in potential milestone payments and double-digit royalties on sales.
Sigma relents to Aspen advances
Following months of discussion, Sigma has agreed to sell its pharmaceuticals division, based in Australia, to South African generics firm Aspen for A$900 million (?519 million) - a sum that will more than cover Sigma's debts.
The deal has taken a number of twists and turns since Aspen made its original A$1.49 billion bid in May. This was slashed to A$648 million after Sigma warned its profits could be 46 per cent lower during the year than it had originally forecast.
The decision to sell the pharmaceuticals business marks the end of Sigma's ill-fated foray into the generics drugs business which began with its A$2.2 billion merger with Arrow in 2005. Following the sale, Sigma will be left with its healthcare division which has retail and wholesale distribution arms that sell drugs to pharmacists.
'Sigma will emerge after the sale in a financially powerful position for future growth and business improvement under the company's new management team led by Mark Hooper,' said Brian Jamieson, Sigma's chairman.
Old ways yield Novartis result
Novartishas struck upon an oral drug candidate that can clear malaria in mice as a once-daily dose. The results are published in Science (DOI: 10.1126/science.1193225): the candidate, a member of the spiroindolones, has a novel mode of action, suppressing protein expression in the parasite. 'Our lead compound displays good antimalarial activity and meets the criteria required for an antimalarial drug candidate,' the authors say. It marks a return to screening methods of candidate discovery, which have in recent years lost favour to rational drug design.
In July, researchers reported for the first time resistance to artemisinin, recommended as a combination drug by the World Health Organization (WHO) as a first-line treatment for malaria (N. Engl. J. Med., DOI: 10.1056/nejmoa0808859). 100 million patients use the combination drugs every year. In 2008, there were approximately 247 million cases of malaria and nearly one million deaths attributable to the disease, according to the WHO.
CHEMICAL
Hexion and Momentive pushed together to form chemical 'leader'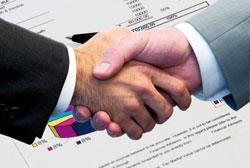 Hexion and Momentive will merge to form 'a global leader in speciality chemicals and materials'. The new company, which will keep the Momentive name, will comprise 117 production sites, employ 10 000 workers and deliver predicted annual sales of $7.5 billion (?4.8 billion). Investment firm Apollo Management owns controlling interests in both companies.
'The combined company will be able to provide customers with a full range of speciality chemicals and materials and will have significant operations in virtually all major world markets,' said Josh Harris, managing partner at Apollo Management. 'The transaction does not require any additional financing and will result in significant synergies that will enhance the financial profile of the new Momentive.' Hexion chairman and chief executive Craig Morrison will become chairman and chief executive of the new company. Jonathan Rich, president and chief executive of Momentive, will join the board of directors. 'The complementary technologies of our two companies will enable the combined company to present to customers a full range of innovative solutions for their materials needs,' said Rich. 'The combination will create a leader in cutting-edge solutions serving a wide range of industrial and consumer product needs.'
Chemtura settles on problem sites
The US Environmental Protection Agency (EPA) has come to a settlement with speciality chemicals company Chemtura over alleged environmental liabilities at 17 sites. The company, which applied for Chapter 11 bankruptcy protection in March 2009, has agreed to pay $26 million (?16.7 million) to clean up several sites and for violations of the Clean Air Act, the Clean Water Act and the Emergency Planning and Community Right-to-Know Act.
But the settlement does not resolve alleged Chemtura liabilities arising from the Gowanus Canal Superfund site, which are expressly excluded and remain the subject of ongoing negotiation.
GM potato contamination
Genetically modified (GM) potato plants that do not have regulatory approval have been found in Swedish fields of the Amflora GM variety developed by BASF. The chemical major said that it had found 'extremely small quantities' - which represented 'co-mingling' of under 0.01 per cent - of Amadea potatoes among the Amflora potatoes during 'regular in-house quality controls'.
The European Commission granted BASF permission to grow Amflora potatoes in March (see Chemistry World, April 2010, p14). The application for regulatory approval of Amadea potatoes was submitted by the firm last month.
The discovery is likely to reignite the GM debate in Europe, which to date has been highly resistant to GM crops compared with other parts of the world. BASF says it has since removed all the Amadea plants and that none entered commercial starch production. Amflora and Amadea potatoes do not produce amylose starch, which in conventional varieties is produced with amylopectin starch. This makes them suited to potato starch applications in, for example, the paper, adhesive and food industries, where only amylopectin starch is needed.
Agrium and out
Canadian agrochemical company Agrium has out-bid rivals for the Australian grain exporter AWB with an offer of A$1.50 (?0.85) per share that values AWB at A$1.2 billion. The bid has been recommended by the AWB board, which has decided to withdraw support for an earlier proposal to merge with GrainCorp. The Agrium bid represents a 57 per cent premium on the share price before the GrainCorp bid was announced, the company says. A shareholder vote is scheduled for November.
Private firm grabs chunk of Univar
A private equity firm has agreed to buy a 42.5 per cent stake in global chemical distributor Univar in a deal that values the company at $4.2 billion. John Zillmer will continue as the Univar president and chief executive. Univar says it has benefitted in recent years from 'the growing shift to third-party distribution in the chemical industry', racking up 2009 sales of $7.2 billion. The transaction is expected to close in the fourth quarter of 2010.
Lanxess 80 per cent growth plan
German speciality chemicals company, Lanxess has said it wants to increase its 'leading earnings indicator' by 80 percent over the next five years.
The indicator in question is the pre-exceptional ebitda: earnings before tax, interest, depreciation and amortisation, adjusted for any one-off payments that sit outside the normal operation of the company. Ebitda is often used by investors to assess the profitability of a company, although there is no standard way of calculating it, as there is for ebit - earnings before tax and interest - also called operating income.
Lanxess expects its pre-exceptional ebitda to be
800 million (?668 million) in 2010, rising to
1.4 billion in 2015. It says it will achieve this mostly through expansion of its current operations.
'Our track record reflects our operational strength,' said chief executive Axel Heitmann at the company's recent media day in Dusseldorf, Germany. 'By the end of this year, we will have increased ebitda, pre-exceptionals, by roughly 80 per cent since 2004, in spite of the global economic crisis.'
Lanxess makes most of its money from rubber tyres, a market it expects to grow by five per cent annually until 2015. It is hoping to capitalise on increasing vehicle ownership in Asia with a new
400 million butyl-rubber plant it is building in Singapore.
In 2009, pre-exceptional ebitda fell 36 per cent compared with 2008, from
722 million to
465 million, as the global automotive industry crashed in the wake of the financial crisis.
Business confidence high in chemistry sectors report says
Senior executives working in the pharmaceutical and chemical industries are more confident about their businesses than their equivalents elsewhere, a new report has found.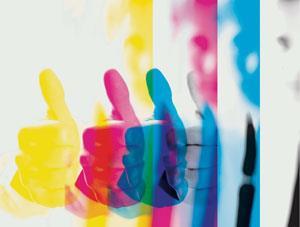 UK law firm Eversheds asked 1000 business figures from around the world: 'Do you feel more confident in terms of your organisation's economic outlook now than you did at the beginning of 2010?' For the pharmaceutical and chemical sector, the number of positive responses was 42 per cent higher than the number of negative responses. Only the food, drink and tobacco sector returned higher confidence.
In addition, the report noted 'a renewed appetite to increase staff numbers', with companies in the pharmaceutical and chemical sectors among those most focused on recruitment.
Johnson Matthey deals on Vertec
UK speciality chemical company Johnson Matthey will dismantle its Vertec business and transfer the existing contracts to Dorf Ketal Chemicals for ?4.6 million.
The Haverton manufacturing site in Billingham, UK, will close on 31 March 2011. Until then, the site will continue to manufacture and supply products directly to Dorf Ketal. Johnson Matthey says it intends to move most of the 50 affected employees to its other UK sites.
LyondellBasell strong start
LyondellBasell marked a strong start to its post-bankruptcy era by recording second quarter sales of $10.5 billion - a 40 per cent increase compared to the same period in 2009 and 7 per cent up on the first quarter of this year. The increase in sales led to operating profits increasing more than eight-fold to $745 million, helped by strong profit margins on its sales of ethene-derived products. Excluding an $8.8 billion after-tax gain on the discharge of a number of liabilities related to its exit from Chapter 11 bankruptcy protection, the company made a net profit of $203 million.
'We emerged from Chapter 11 as a much stronger company,' said Jim Gallogly, chief executive of LyondellBasell. 'Our significantly improved capital and cost structures, coupled with our industry-defining technologies and new management team, position us as a formidable competitor for the future. I am extremely proud of the job our employees have done to restructure the company and move us through bankruptcy in such a short time.'
IN BRIEF
EU probes narcolepsy 'link'
The European Medicines Agency will investigate whether there is a link between the GSK flu vaccine Pandemrix and narcolepsy. Pandemrix was widely used during the recent swine flu pandemic - at least 31 million Europeans have been vaccinated with it since September 2009. But cases of narcolepsy - a sleep disorder that leads to extreme fatigue and can cause patients to fall asleep at unexpected times - in vaccinated patients have been reported in Sweden and Finland this summer.
Pfizer buys FoldRx
Pfizer and FoldRx have inked a deal that will see Pfizer acquire the US company for an undisclosed amount. The FoldRx lead product candidate, tafamidis, is a first-in-class oral drug for the treatment of transthyretin amyloid polyneuropathy (ATTR-PN), a progressively fatal genetic neurodegenerative disease.
Roche 'mounting pressures'
Roche has launched an 'operational excellence' initiative that could lead to job cuts. The initiative will help the company 'adapt cost structures and accelerate productivity improvements'. The company says it is responding to 'mounting pressures to curb healthcare costs - especially in the US and Europe - together with recent developments in late-stage projects in the Roche pipeline'.
High promise for stroke patients
Phase III results for apixaban, an oral anticoagulant developed by drug company Bristol-Myers Squibb, show it is more effective than aspirin. In patients with atrial fibrillation who were unsuitable for warfarin, it reduced the rate of stroke or systemic embolism compared with aspirin. Apixaban was the subject of a deal with Pfizer signed in 2007 that included: an upfront payment of $250 million and up to $750 million for meeting key goals. Results from the warfarin head-to-head study are due in April 2011.
Mitsui buys AgriGuard
Japanese chemical company Mitsui has agreed to buy Irish agrochemical company AgriGuard for an undisclosed amount. The purchase of AgriGuard, which manufactures and distributes off-patent agrochemicals for arable crops, including cereals and rapeseed, will bolster the Mitsui presence in the European market.
Akzo boosts car paint business
Chemical giant AkzoNobel has agreed to buy Chinese paint company Changzhou Prime Automotive Paint, a move intended to boost its presence in the Chinese automotive market. Financial details were not disclosed. Prime develops, manufactures, markets and distributes automotive coatings, primarily for the refinish market, which AkzoNobel says will double in size in the next five years.
Bayer invests in seed business
Bayer is investing
12 million (?10 million) in its Nunhems research centre in Leudal in the Netherlands, where it develops vegetable seeds. The existing research building will be enlarged and equipped with laboratories for DNA analyses and other activities. The company expects the site to be fully operational again by the end of 2011.
Arkema Purac biopolymers
French chemical company Arkema has partnered with Purac, a subsidiary of CSM, to produce block co-polymers containing poly-lactic acid (PLA) segments. PLA is a thermoplastic polymer made from plant material that has applications in packaging and consumer goods, including textiles. Arkema will provide organic catalysis techniques while Purac supplies the lactides. According to Arkema, the result will be polymers with improved properties including thermal resistance and impact strength.