State's green chemistry initiative aims to swap out chemicals listed as hazardous to the environment or human health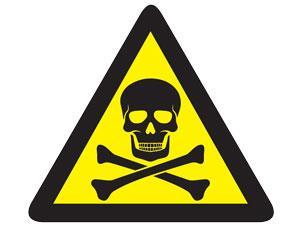 California has just introduced a new law to reduce the use of hazardous substances in products and industrial processes in the state. The Safer Consumer Products regulation, which came into effect on 1 October, is the much anticipated regulatory implementation of California's Green Chemistry Initiative. Created by the California Department of Toxic Substances Control (DTSC) the initiative requires manufacturers or 'other responsible entities' to seek safer alternatives to harmful chemical ingredients in widely used products, in the process offering California what the DTSC hopes will be an opportunity to 'lead the way in producing safer versions of goods already in demand around the world'.
As a first step, the DTSC has also released a list of 164 candidate chemicals, whittled down from existing lists of more than a thousand chemicals already identified as hazardous to human health or the environment. This list includes a rogue's gallery of recognised carcinogens such as trichloroethane and (2-chloroethyl)(3-hydroxypropyl)ammonium chloride, as well as an array of mutagens, endocrine disruptors and chemicals identified as 'persistent, bioaccumulative and toxic'.
The department will use the list to identify, by April 2014, an initial group of five priority products based on 'an evaluation of the product-chemical combination to determine its associated potential adverse impacts, potential exposures and potential adverse waste and end-of-life effects'. Manufacturers will then be required to evaluate and, if needed, reformulate these products with safer alternative substances.
A safer alternative?
Crucially, however, when deciding whether or not to list a product-chemical combination as a priority product, the DTSC must also consider whether there is a 'readily available safer alternative that is functionally acceptable, technically feasible and economically feasible'.
Under the regulations, all manufacturers, importers, assemblers and retailers of identified priority products must notify the department before either removing or replacing the offending chemicals from the product, or carrying out a rigorous alternatives analysis process to analyse the product in question and determine how to make it safer.
Organisations will then have to submit detailed reports of their findings and propose a range of suitable next steps. At this stage, the DTSC will propose a regulatory response, which could entail prohibiting sales, restricting the use of the chemicals under consideration, or requiring one of several 'engineering or administrative controls' for companies using the chemicals.
The DTSC hopes that by shifting consideration of an ingredient's toxicity to the product development stage, concerns can be addressed early on.
The new regulations represent the culmination of a lengthy legislative process that begun in 2008, when California's governor, Arnold Schwarzenegger, moved to implement two key recommendations of the state's Green Chemistry Initiative Final Report – namely the 'acceleration of the quest for safer products and creation of an online toxics clearinghouse'.
Science-based approach
The regulations have met with a mixed reception from many of the key industrial groups. The American Chemical Council (ACC), an industry trade association for US chemical companies, gave them a guarded welcome. 'The American Chemistry Council has been engaged in an extensive multi-year effort to help California construct a regulatory approach to green chemistry that fosters innovation and enhances public and environmental health,' says Warren Robinson, director of regional communications at the ACC. 'However, the programme still lacks certainty in how products are selected and evaluated, as well as the potential costs to businesses. Nevertheless, we are hopeful the programme will use a science-based approach to enhance the confidence of consumers in the safety of products sold in California,' he adds.
Elsewhere, Brian Sansoni, vice president of sustainability initiatives at the American Cleaning Institute, expects that manufacturers in general will face 'an increase in red tape and paperwork related to the new California regulations', with the list of substances released by DTSC representing 'just the first step of a difficult and arduous compliance process'.
'We need to recognize that [the DTSC's] announcement presents us with an information list, not a blacklist,' he says. 'Manufacturers want to be able to comply with these rules and we hope that the final outcome will provide clarity to all parties. We want to make sure consumers continue to have access to effective products that remain safe when used as directed,' he says.
For Sansoni, it is 'no secret' that Californian regulations can often influence legislative or regulatory activity elsewhere. What's most important is to have in place a modernised federal chemical regulatory system that will benefit the public and manufacturers alike. 'That's why we're continuing to push for a bipartisan solution like the Chemical Safety Improvement Act, recently introduced in the Senate. We remain hopeful that lawmakers will continue working to move this bill forward in the months ahead,' he says.