The European Commission's newly proposed standards to identify endocrine disruptors face industry opposition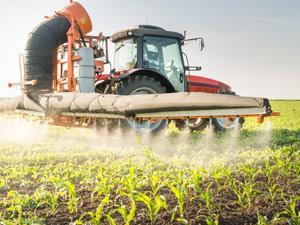 The European commission has proposed standards for identifying endocrine disruptors in pesticides and biocides, making the EU the first regulatory system in the world to legislate around these criteria. 'Endocrine disruptors can have serious health and environmental impacts, and even if many substances containing them are already banned as a result of existing legislation on pesticides and biocides, we have to remain vigilant,' warned commission president Jean-Claude Juncker.
He said the commission has put forward 'strict criteria for endocrine disruptors' to protect human health and the environment. These are based on the World Health Organization's (WHO) definition: a substance that has an adverse effect on human health and an endocrine mode of action, where there is a demonstrated causal link between the adverse effect and the mode of action.
Industry groups have criticised the proposal, with the European Chemical Industry Council (Cefic), the European Crop Protection Association (ECPA) and Plastics Europe jointly expressing disappointment. They said the WHO definition of endocrine disruptor fails to distinguish between substances that are of high concern and those that are not. 'In our view, these criteria could ban crop protection products with the same endocrine disrupting properties found in everyday products like coffee,' stated Jean-Charles Bocquet, the ECPA's director general.
The UK Chemical Industries Association (CIA), also denounced the commission for not distinguishing between technical hazards and real-world risks, taking into account likely exposure and mitigation measures. CIA senior health executive Roger Pullin called on the commission to work with industry and other stakeholders to rethink the proposal and develop more appropriate regulation.