Widespread problems have resulted from labs being told to refocus on industrial research and fund themselves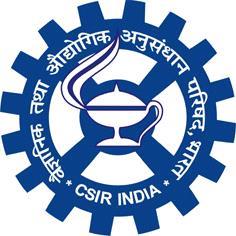 More than 38 laboratories managed by India's Council of Scientific and Industrial Research (CSIR) are currently 'in turmoil' because of problems with funding and leadership, some of the country's leading researchers have said.
CSIR is the country's largest public sector research and development organisation, which employs over 4600 scientists. Its lab are 'beset with multiple issues' says Ganesh Pandey, director of the Centre for Microbial Research in Lucknow, who spent over three decades as a student and scientist at two major CSIR labs, the Indian Institute of Chemical Technology (IICT) and the National Chemical Laboratory (NCL).
The current problems plaguing CSIR include 'a lack of proper vision, lack of inspiring leadership to transform the organisation and its declining relationship with industry,' and are the culmination of several issues and missteps taken over the last couple of decades. There is currently a major funding shortfall. Despite huge investments in science and technology over the last 10–12 years, India's spend on science and technology is still below 1% of GDP, which is behind other Asian countries such as China and Korea. Earlier this year CSIR revealed it was facing a financial crunch when it came to funding new research and asked labs to generate their own funds.
In a recent email to all the directors of CSIR labs, which was widely reported in the Indian media, its director general Girish Sahni said only £23 million was available for new research projects out of its total annual budget of £471 million, amounting to less than 5% of the total spend. He attributed the financial emergency to increases in salaries, pensions and employee benefits in the wake of the government's pay revision.
This financial scenario, many scientists point out, is a direct consequence of a decision to make CSIR labs self-reliant that was announced by the government in 2015. The Dehradun Declaration stated CSIR labs should generate funds from external sources to support their research activities and develop a financial model with a clear focus on long-term sustainability. CSIR labs were also told to take up projects that support national schemes that aim to improve hygiene and healthcare, develop the country's skills base and digital industry, create smart cities, and clean-up the Ganges.
Chemistry World spoke to several scientists who share the view that the Dehradun Declaration was a step in the right direction, but said not enough time had been provided to implement its recommendations on self-reliance. 'It is too ambitious a time-period. We need to change the culture of our organisation as most of us are currently focusing on scientific research. We cannot switch gears to take up work on industrial applications or research overnight,' says one CSIR scientist who did not want to be named. 'Barring a few, most CSIR labs cannot raise money from private companies as we don't have capabilities such as technology marketing, intellectual property or negotiating abilities with industries.'
CSIR labs work on a wide spectrum of science and technology areas, including the chemical sciences, biotechnology and nanotechnology.
A few big labs such as NCL and IICT have been able to generate funds through licensing their technologies to private companies and providing consultancy to various industries and government agencies. However, many CSIR labs focus on fundamental research, and have therefore found it challenging to get projects from the private sector.
CSIR Tech, the independent firm set up to commercialise CSIR research and technologies, shut down its operations earlier this year despite raising substantial funds. Swaminathan Sivaram, who was on the board of directors at CSIR, says the concept was 'ahead of its time'. 'There was a lack of support from CSIR labs, and scientists were reluctant to part with their intellectual property,' he adds.
Pandey says the CSIR needs 'a complete overhaul with a proper vision to address the global challenges of the 21st century'. He suggests the government should commit to large financial investments to help re-equip the labs and attract the best talent to projects that address societal and industrial needs.
Sahni did not respond to requests for comment. But former director of the NCL Sourav Pal argues that the CSIR's Dehradun Declaration reflects the Indian government's commitment to developing new technologies and in no way discourages fundamental science. 'The CSIR labs have contributed immensely to development of Indian pharma and chemical companies during 1980s and 90s, which are now competing at the global level,' he tells Chemistry World. 'We have made significant technological intervention in many areas like water, health, agriculture and the environment.'