EU is offering €1.5 billion in funding but lack of co-ordination with UK scheme threatens participation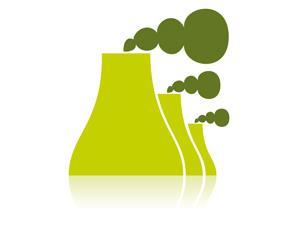 After several false dawns, two recent announcements suggest commercial-scale carbon capture and storage (CCS) could finally be getting the go-ahead in the UK.
Last week the European commission announced it had €1.5 billion (£1.2 billion) ready and waiting for companies looking to demonstrate the viability of CCS and renewable energy under its NER300 (New Entrants Reserve 300) scheme.
On the face of it, this should have dovetailed nicely with the UK government's announcement on 30 October of the projects shortlisted in its £1 billion CCS commercialisation competition. But a lack of co-ordination between UK and EU authorities is threatening to rule out UK involvement in the first tranche of NER300 awards.
First, the selections do not match up well. Four UK CCS projects passed the commission's vetting process. But while the Teeside and Oxyfuel projects are common to both shortlists, the commission's top ranked project, at Don Valley in South Yorkshire, did not make the cut for the UK competition.
Second, there is an issue of timing. The commission requires financial guarantees at the national level to underwrite any investment made through NER300, but the Department of Energy and Climate Change (DECC), which is running the UK competition, is not yet ready to commit. The commission is to announce which projects from across the EU have won awards by the end of the year. However, the four 'full chain' schemes, involving capture, transport and storage of CO2, that emerged as front runners in the UK competition still have to undergo further assessment before finding out if they are eligible to receive funding for either: an early design study; a front-end engineering and design (FEED) study; or the full project. Or they could get nothing.
Running out of time
'The government has made some fundamental timing mistakes in not matching the EU timescales, which were clearly set out,' Stuart Haszeldine, professor of carbon capture and storage at Edinburgh University, tells Chemistry World.
Jeff Chapman, chief executive of the industry body, the Carbon Capture and Storage Association (CCSA) goes further, saying it is, 'absolutely barmy' that bureaucratic deadlines could leave UK projects outside the scope of NER300. It would also be ironic, since the UK was the prime mover in setting up NER300, which has been funded by the sale of European emissions trading scheme (ETS) permits.
Chapman has not given up hope. On 18 November, he wrote a letter to the commission appealing for it to take 2–3 months to assess the position 'and try to make something of it'. The commission has said it wants to back 2–3 CCS schemes under this first phase of NER300, which will offer 50% of project costs over 10 years, up to a total of €337 million. No member state can get backing for more than three projects.
Haszeldine argues that all four projects on the DECC shortlist should go forward to a FEED study, an exercise that would cost DECC around £30 million per project. 'All four are technically viable, and this would get them to the position where they would be ready to be built,' he said.
The basic elements of CCS – capturing CO2, its transport and long-term storage, are viewed as proven technologies. But the task of integrating them, and the amount of capital investment needed to build the infrastructure, makes for high risk. This risk is exacerbated in the case of the UK projects, for which the intention is to store the CO2 offshore in depleted oil wells.
The right way to fund?
For Haszeldine this begs a question: 'Can you set up a large-scale, expensive project on the basis of a competition, or would it be better to be cooperative?' He suggests that rather than going head-to-head, the four shortlisted UK schemes should look for scope for cost-sharing. 'If the capture equipment is ready at project A, but the storage isn't, it could share storage initially with project B, for example.' Indeed, at DECC's behest, Chapman is currently chairing a cost reduction task force.
The task force published its interim report on 21 November, suggesting there are potential economies of scale available in creating large CO2 storage clusters, supporting multiple CO2 capture sites, and by building large, shared pipelines, among other measures.
For industry, the possibility of loss of EU grants arising from the misalignment between NER300 and the DECC competition comes on top of the complete collapse of the UK's earlier competition, launched in November 2007. That attracted nine proposals, but eventually ended in a bust in October 2011, when the government refused to commit funding for the final project left in the running, at Scottish Power's Longannet station in Fife.
'The process has been extremely protracted,' says Judith Shapiro, policy manager at the CCSA. 'The industry has definitely been very patient with the UK government and the EU.'