The UK chemical sector needs to rebuild supply chains and present a unified voice to government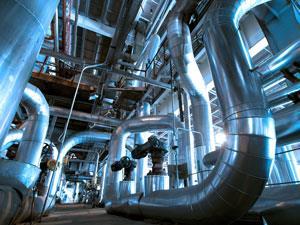 A cross-industry collaboration is trying to unite the UK chemicals sector, presenting a coherent voice to government and building a robust industry landscape founded on basic chemical feedstock manufacturing supporting innovation across all the chemical-using industries.
At an informal meeting on 10 July, a group of industry leaders presented a draft of their Strategyfor delivering chemistry-fuelled growth of the UK economy to Michael Fallon, the UK minister for business and enterprise. This 'Chemical Growth Strategy Group' comprises representatives from companies across the chemical sector, as well as trade and professional bodies.
Ian Shott, a member of the group, explains that the three pillars on which the strategy is based are: securing competitive energy and feedstock supplies; accelerating innovation across the industry; and rebuilding the UK's chemical supply chains, which have been hollowed out by companies moving production offshore to reduce costs. Because of the huge variety of industries that rely on chemical products, growth in the chemical industry will drive growth across manufacturing sectors like aerospace, automotive, construction and consumer products.
'The UK needs a fully integrated chemical industry, all the way back to competitive feedstocks and energy,' says Shott. He compares this ideal to a tree, with bulk feedstocks as the roots, running through solid, local supply chains to the high-value derivatives that make up the tree's leaves. 'Any notion that we only make the leaves of the tree is quite wrong. We need a complete ecosystem, including small, medium and large companies as well as innovative start-ups.'
What we want is a grown-up relationship, where industry sets the agenda for industry and engages with government for support where it's appropriate
Shott points out that, despite a lot of recent 'hand-wringing' over the perceived demise of the chemical industry, the UK is still in the top 10 countries for chemical process manufacturing in the world. 'We still have a world-class R&D base,' he says. 'What we need to do is stop whinging and turn this around to exploit our strengths.'
Most of this growth can be achieved by companies themselves, Shott says. By coming together to set the strategy, and collaborating with each other and academia where necessary. But there is a role for government to play in smoothing the path to growth. Shott explains that the industry has no desire to be dependent on government. 'What we want is a grown-up relationship, where industry sets the agenda for industry and engages with government for support where it's appropriate.'
Robert Parker, chief executive of the Royal Society of Chemistry, welcomes the draft strategy. 'It places a spotlight firmly on the profound importance of an underpinning research base and the need to ensure a strong supply of highly-skilled chemical scientists and engineers, at all levels - vocational, graduate and postgraduate,' he says.
'The Royal Society of Chemistry and the Institution of Chemical Engineers are well-placed and ready to accelerate efforts, aware of the enormous potential that chemistry and chemical engineering have for the UK's future prosperity,' Parker adds.