Interim decision holds DuPont spin-off liable for environmental damage caused by historical emissions from Dordrecht plant
Chemours will be held accountable for environmental damage in the Netherlands caused by releases of dangerous per- and polyfluoroalkyl substances (PFAS) between 1984 and at least 1998, the Dutch district court in Rotterdam ruled in an interim decision on 27 September. This civil case involves releases from a plant in Dordrecht.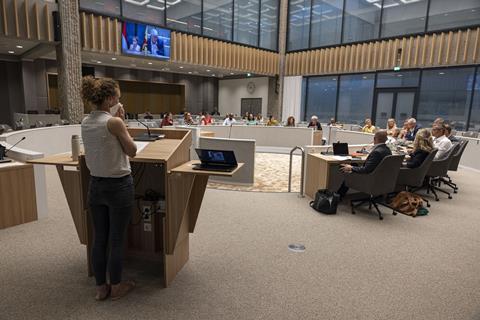 Chemours said it is 'currently studying' the interim ruling, while stressing the importance of looking beyond this judgment. 'Irrespective of any potential future legal processes, which can often take years, we would like to find a way to take (concrete) action towards our environment sooner. We hear the concerns of residents near our location in Dordrecht and they affect us,' the company said in a statement.  
'These actions will focus on mapping out an approach and on providing technical and financial support,' the company added, noting for example the potential of a fund with which the municipalities involved can finance such activities, through a joint consultation.
A final ruling is expected next year, which will include a determination about Chemours and its predecessor DuPont's culpability for PFAS pollution after 1998. 'Apart from the possibility to appeal that decision, a separate case will be needed in order to determine any damages,' the company stated.
On its website, Chemours says it takes its obligation to manage PFAS compounds in a responsible manner 'very seriously'. The company says it has committed to eliminate at least 99% of PFAS air and water emissions from its manufacturing processes by 2030. At Dordrecht, Chemours reports investing €75 million (£65 million) towards reducing these releases by more than 99% compared to 2017 baseline levels, with significant milestones expected to be achieved in 2024.
Separately, a criminal class action lawsuit against was filed against Chemours in the Netherlands on 4 September, reportedly on behalf of at least 2700 people living near the Dordrecht plant and in other municipalities. The suit apparently accuses Chemours and DuPont of knowingly discharging dangerous PFAS into the local environment since the early 1960s, and seeks a criminal investigation of Chemours as well as the possible prosecution of former executives.
Chemours said it doesn't know the contents of that criminal filing, but understands that it seeks an investigation of the company by the public prosecutor.
Meanwhile, in May the Dutch government announced that it would hold 3M responsible for contaminating the Westerschelde estuary with PFAS, various news outlets reported. While in Belgium, the Flemish government reached a €571 million (£494 million) agreement with 3M in July 2022, mostly to help remediate PFAS contamination in the Flanders region.

Rebecca became the US Correspondent for Chemistry World in September 2014, based out of Washington, DC, after writing for the magazine on a freelance basis since 2007.
View full profile