European Court of Justice will rule on whether GenX chemicals should be listed as substances of very high concern
DuPont spin-off Chemours has mounted a legal challenge to the EU's 2019 decision to include GenX fluorinated chemicals in its Candidate List of substances of very high concern (SVHCs). Environmental groups ClientEarth and Chem Trust appeared at the European Court of Justice on 14 September, joining the European Chemicals Agency (Echa) and the Netherlands' government to defend the decision. Manufacturers of substances on the list are required to share information about the materials' hazardous properties with their whole supply chains.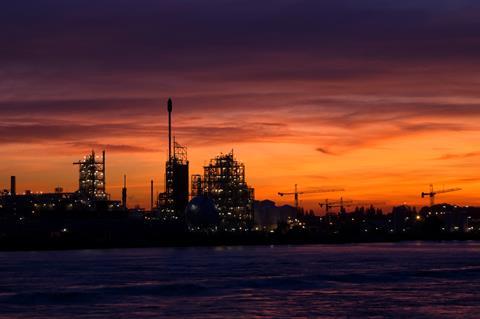 GenX is a family of processing aids used in fluoropolymer manufacturing. It is a subgroup of the broader class of per- and polyfluoroalkyl substances (PFASs), which do not degrade in the environment, are very mobile, and have been linked with multiple health issues. DuPont introduced GenX in 2009 as a replacement for perfluorooctanoic acid (PFOA), which had been used for decades to make Teflon non-stick cookware. PFOA production in the US ceased in 2015 following safety and environmental concerns.
Disputed evidence
'The high persistence of GenX chemicals, combined with their high mobility and concerns about toxic effects, means that potential impacts can linger even after emissions have stopped, thus presenting a threat to future generations,' said Ninja Reineke, Chem Trust's head of science.
For its part, Chemours asserts that the decision to list GenX as an SVHC 'is not grounded in solid scientific evidence'. There is over a decade of scientific data consistently demonstrating that low levels of GenX do not pose a human health risk, the company stated. These chemicals have been shown to 'rapidly eliminate from the human body in several studies', which demonstrate that GenX is safe for its intended use, Chemours added.
After this month's hearing, the European Court of Justice is expected to make a decision on the case in early 2022.
Meanwhile, there is significant movement towards a broader ban of PFAS compounds in Europe. In July, the governments of the Netherlands, Denmark, Germany, Sweden and Norway agreed that by July 2022 they will formally propose to the Echa that these chemicals be restricted. They propose regulating the entire class of PFAS together to ensure that compounds aren't simply replaced by similar ones that could years later prove to be just as harmful.