Problems identified long ago still dog UK efforts to increase women's participation in research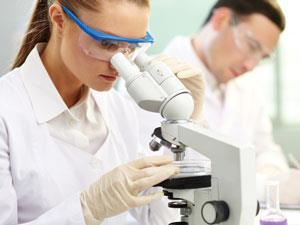 Less talk, more action is the message from the House of Commons select committee on science and technology following another investigation into why there are still so few women at the top levels of science and engineering, despite 'clear imperatives and multiple initiatives'.
The committee admitted that its inquiry did not uncover any new issues on the topic of gender diversity in science, technology, engineering and maths (Stem) subjects, but that the situation was still changing very slowly. 'The problems and solutions have long been identified,' the report states, 'yet not enough is being done to actively improve the situation.'
Andrew Miller MP, chair of the committee, says: 'It is astonishing that women still remain under-represented at professorial levels in academia across every scientific discipline. It's time for universities to pull their socks up.'
Short-term contracts are hugely off-putting for many women scientists, and while some universities are doing a great job at improving working conditions, Miller says, others are not. 'More standardisation is required across the whole higher education sector and that is why we have called for government, universities and research councils to review the academic careers structure.'
The committee criticised the government for focusing mainly on recruiting girls to study Stem subjects rather than on supporting women to stay in science. 'Such efforts are wasted if women scientists are then disproportionately and systematically disadvantaged compared to men,' Miller says.
The Royal Society of Chemistry's president, Lesley Yellowlees, welcomed the report and is particularly pleased that it acknowledged the need for data to track where women work after they graduate from science courses, which are seriously lacking at the moment. 'We need the right information about women scientists leaving academia to get a clear understanding of the situation and to use it as a solid base for shaping future policy.'
Athene Donald, the University of Cambridge's gender equality champion and a professor of experimental physics, does not share Miller's astonishment at the absence of women at professorial level as this is 'something she sees every day'. But, she says, many of the problems identified – such as the question of the whole career structure in academic science – need a great deal more collective will to solve than can be provided by individual higher education institutions (HEIs). 'Moving away from short-term postdoc contracts would need a radical shift in the way funders fund research. It would require a major rethink and collective action involving far more than simply the research councils.'
Donald points out that most of the committee's recommendations were directed at HEIs and yet that is probably where most of the action is already happening, even if it is piecemeal. Funders could do much more to supplement whatever HEIs do, including ensuring their own practices are without fault, she says. This includes directing new money to help women returning to careers, ensuring all teachers receive unconscious bias training and providing adequate face-to-face careers advice.