Thirteen Californian coffee firms agree to warning labels over the presence of acrylamide
A protracted and closely watched legal dispute is finally moving towards resolution with 13 companies, including 7-Eleven, recently agreeing to include cancer warnings on the coffee that they sell in California. The warnings are because of the presence of low levels of the carcinogen acrylamide in the coffee. The agreement was part of a settlement in the case.
The lawsuit, originally filed in 2010 by the non-profit Council for Education and Research on Toxics (Cert), centres on California's Proposition 65 legislation. That law directed the state to publish a list of chemicals known to cause cancer, birth defects or other reproductive harm, and it also required businesses to notify consumers about significant amounts of these chemicals in the products they manufacture, sell or distribute in the state.
In addition to providing the written warnings, Cert wants the coffee companies to pay at least $2500 (£1780) in fines per person for every exposure to the chemical at their stores since 2002.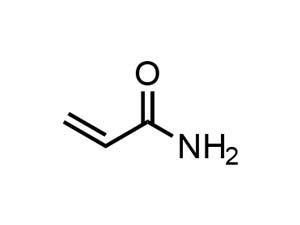 Acrylamide is a chemical that can be created in some foods during high temperature cooking, and is formed from natural sugars and the amino acid asparagine.
Beyond the 13 companies that have settled and agreed to add the warnings, another nine companies named in the Cert lawsuit – including Starbucks – were to enter mediation on 8 February. If they fail to reach a settlement, then a ruling is expected on the case later this year. If these retailers settle, Cert says about 50 coffee roasting companies would remain as defendants in the case.
'In the case of coffee, the current legal battle is based on the fact that roasted coffee naturally contains trace amounts of acrylamide, which is also one of approximately 800 chemicals listed under Prop 65,' the National Coffee Association USA explained. 'But the implication that coffee requires a "cancer warning label" contradicts the overwhelming real-world evidence,' the lobby group asserted.
Stanley Omaye, a professor of nutrition and toxicology at the University of Nevada, Reno in the US, agrees. 'It is very disappointing,' he tells Chemistry World. 'Where does it stop if we start warning about things that are naturally occurring and already there in our food in small quantities that do not pose a health issue?'
'This is not the first time that industry has caved – once they run the numbers they think it is financially feasible and they will be better off to go with the flow,' Omaye adds. 'If these companies caved in, I am not sure whether the other companies named in the lawsuit feel that they are strong enough to resist.'
The World Health Organization's International Agency for Research on Cancer (IARC) concluded in June 2016 that coffee drinking can no longer be classified as 'possibly carcinogenic' to humans. The panel found inadequate evidence that drinking coffee causes cancer. The IARC said that many epidemiological studies actually show reduced risk of some cancers.
The US government's National Toxicology Program's Report on Carcinogens does state that acrylamide can be 'reasonably anticipated to be a human carcinogen'. However, the US Food and Drug Administration (FDA) notes that although lab research has shown that acrylamide causes cancer in animals, this is at much higher levels than those seen in food. The agency says it is currently conducting research to determine whether the much lower levels of acrylamide found in food – compared with the those used in animal research – pose a health risk.
Cert said that it hope that the coffee industry will 'implement available technologies to reduce this harmful chemical to levels that would not present a significant risk of cancer' to coffee drinkers. The organisation says it would better serve public health if the coffee industry removed acrylamide from its beverages than warning consumers of the cancer hazard it presents.

Rebecca became the US Correspondent for Chemistry World in September 2014, based out of Washington, DC, after writing for the magazine on a freelance basis since 2007.
View full profile