What's the secret of Danish diabetes specialist Novo Nordisk's success?
As the results for the third quarter of this year roll in, one pharma major - Danish company Novo Nordisk - seems to have done better than most. It's a company that is known primarily for diabetes drugs, in particular its insulin products. But analysts say its success is due to more than just growth in this profitable market.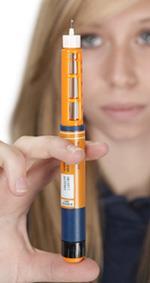 Novo's results stand out against a background of uncertainty in the pharma industry. In the first nine months of this year, total sales at the company grew 17 per cent compared with the same period last year to DKK44.7 billion (?5.2 billion). Moreover, the rate of growth seems to be increasing. In the third quarter, sales grew 25 per cent compared with the third quarter of 2009 to DKK15.6 billion. This has helped Novo to increase both operating and net profit 24 per cent in the first nine months compared with same 2009 period.
What's the secret? About three quarters of Novo sales come from diabetes products. Of those, the largest part is from insulin analogues, proteins that look and act like insulin but are subtly different so that they are more useful as drugs, through improved absorptive, metabolic or excretory characteristics for example. Novo attributes its success in part to this area of its business, which contains Levemir (insulin detemir), NovoRapid (insulin aspart) and NovoMix (insulin aspart, insulin aspart protamine). In the first nine months of this year, sales of insulin analogues grew 24 per cent compared with the same period last year to DKK19.5 billion.
The other product that is really helping, according to Novo, is Victoza (liraglutide), a member of a relatively new class of drugs called glucagon-like peptide-1 (GLP-1) analogues. Sales of Victoza, which received US marketing approval in January, reached DKK1.4 billion in the first nine months of this year.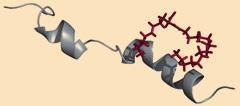 The global diabetes market is big and - due to changing lifestyles leading to higher rates and screening programmes improving diagnosis - rapidly growing. In 2009, it was worth about $28.8 billion (?17.8 billion), says Ranjith Gopinathan, an industry analyst at market research company Frost and Sullivan. He estimates that it is growing at 6-8 per cent and should hit $34 billion by 2015.
Novo is a key player here: it benefits from a 50 per cent share of the insulin market. Therefore, it wins as the market grows. But there is more to its success than that, says Datamonitor healthcare analyst Christine Henry. Novo is reaping the benefits of good marketing and positioning of its products. But perhaps most importantly, Novo has taken a holistic approach to a disease that requires good patient-physician relationships, regular trips to the clinic and constant monitoring. Methods of drug delivery for example make a big difference and Novo has explored the options through its products. According to Henry, Novo has established itself as synonymous with diabetes, and in this area, that counts for a lot.
Positive outlook
Can this success be maintained? In the near future, sales of Victoza are likely to benefit from the US rejection last month of Bydureon, a formulation of exenatide from Eli Lilly designed to be administered just once per week. The long term trends also look promising. Novo is less threatened by the expiration of patents than a lot of its peers in the pharma sector. There is little on the horizon for the next five years, says Henry. On top of that, there remains enormous uncertainty over how regulators will handle biosimilars, generic versions of complex biological drugs that are not exact copies due to variations in the manufacturing process and the complexity of the molecules. This uncertainty is likely to weaken any impact of biosimilars compared with that of small molecule generics. Therefore, Pfizer's recent licensing deal with Indian manufacturer of insulin biosimilars Biocon is perhaps not as bad for Novo as it first appears, says Gopinathan.
Henry says that in diabetes there are plenty of things that can be done better. The success of Byetta (exenatide) from Eli Lilly, Januvia (sitagliptin) from Merck & Co and now Victoza shows that there is scope for those who can deliver innovations, especially in the non-insulin market. In particular, there is a demand for greater convenience, as well as greater control. Novo has a lot riding on degludec, which would compete with Lantus (insulin glargine) from Sanofi-Aventis. Both are basal insulin analogues designed to facilitate release at a constant rate thereby lowering the risk of hypoglycaemia (when the patient's blood glucose level drops to dangerous levels) and potentially reducing the number of injections required each day. Lantus is a flagship product for Sanofi, making 2009 sales of $3 billion. Whether degludec will be able to compete remains to be seen. But at the moment Novo seems well positioned.
Andrew Turley