Nobel laureate Shechtman seeks Knesset support to run for president of Israel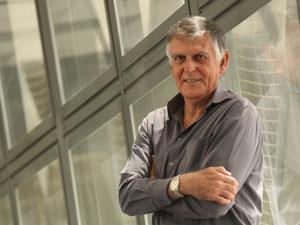 Dan Shechtman, who won the chemistry Nobel in 2011 for his work on quasicrystals, has begun his campaign to become president of Israel, meeting with politicians at the Knesset, the legislative arm of Israel's government.
He needs the support of at least 10 Knesset members to run in the upcoming election, which is expected to take place in June this year. Shechtman announced his intention to run in January, telling Israel's Channel 1 news programme that he wanted to improve the lives of Israel's citizens. 'I already am changing things in many areas, especially in the field of education, higher education and technological innovation. I think that as president I will be able to do much more,' he said.
In Israel the president is a ceremonial figurehead without much political power. Nevertheless, most presidents tend to be former politicians. If Shechtman wins, he will be the first non-politician to be elected since biophysicist Ephraim Katzir in 1973.
His bid to run for president has already drawn public support in Israel. A petition on the Israeli site Atzuma supporting his nomination has collected over 15,000 signatures.