New firm will split itself in speciality, agrichemical and materials businesses with R&D taking a hit from cost savings
Chemical industry giants Dow Chemical and DuPont are to merge in a $130 billion (£86 billion) deal. The merged company will then split, spawning three independent publicly traded companies in agrichemicals, materials science and speciality products. The two companies combined had sales of $93.2 billion last year.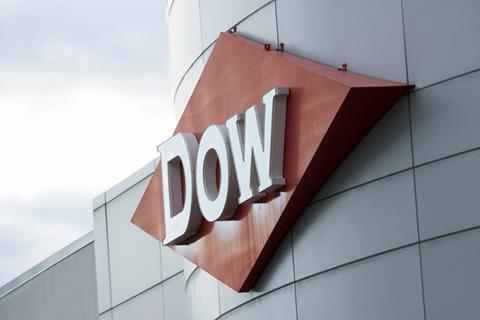 'When I look at DuPont and Dow I see businesses that fit together like hand and glove,' said Edward Breen, chairman and chief executive of DuPont, 'which gives us the ability to create three highly focused companies, because of the combined assets, capabilities and scales.'
The merger is expected to deliver $3 billion in cost savings through synergies and save $1billion in growth synergies. Ten percent of the cost savings will come from R&D. The merger follows depressed commodity prices and a rising US dollar, which has hurt Dow and DuPont.
Both companies had come under pressure from activist investors, dissatisfied with aspects of these companies, viewing them as stodgy and overburdened with staff and R&D costs. DuPont lost its chief executive Ellen Kullman in October, five months after successfully battling with Trian Fund Management, which had argued for splitting up DuPont.
And then there were three
The speciality company will primarily consist of DuPont's speciality businesses, while materials will mainly be from Dow. The speciality products division, with revenues of around $13 billion, is to be made up of $2 billion from Dow, with its focus on consumer electronic materials, and $11 billion from DuPont. Savings are predicted to be the realm of $300 million.
The largest business born of the merger will be the materials science company with around $51 billion in revenues – $45 billion from Dow. DuPont makes more specialised products such as Nylon, Kevlar and Teflon, whereas Dow manufactures plastic precursors and polymers such as polyurethane and polyethylene and has strengths in automotive materials.
Activist investor Third Point had pushed for Dow to divest upstream assets, such as cracker plants, which interface between energy and basic polymer feedstocks. The deal continues a shift, accelerated by pressure from hedge fund investors, to move towards simple and more focused portfolios. 'There seemed to be a call to move away from that and move downstream, to more value-added products,' says Mark Eramo, vice president at IHS Chemical.
The $19 billion agribusiness spin-off firm will sell seeds, biotech and crop protection chemicals. Breen promised significant synergies through seed production cost efficiencies, maximising R&D programmes and optimising production and supply chains.
Market exposure
The agribusiness component lies at the heart of the whole merger, according to some analysts. 'Chemical majors are trying to reduce their exposure from the commodity side of their businesses and focus more on speciality products and sectors,' says Deepak Karthikeyan, industry analyst at Frost & Sullivan. This is partly driven by depressed oil prices and the cyclical nature of the agricultural sector.
Agribusiness sales, particularly in Brazil, have been weak lately. 'Falling crop prices and higher input costs such as seed and land prices have negatively impacted the performance of the sector,' says Karthikeyan. 'This is one of the major factors leading to the merger.'
Consolidation in the agrichemical sector had been widely predicted. In August, Swiss crop protection firm Syngenta rejected a takeover bid from US rival Monsanto. The new merger could spark further consolidation in seeds and agrichemicals, analysts say.
Antitrust issues
The new agrichemical firm's strengths in corn, soy and cotton could also be the merger's Achilles' heel, however. The deal is expected to take 18 to 24 months to arrange, but antitrust regulators in the US are certain to scrutinise the deal carefully.
There are significant competitive issues raised by this merger with respect to agrichemical and seed production
'There are significant competitive issues raised by this merger with respect to agrichemical and seed production,' says Peter Carstensen, antitrust expert and emeritus professor of law at the University of Wisconsin, US. He argues that farmers and possibly consumers will lose out in this deal, as the price of seeds and agrichemicals will go up, while innovation wilts. 'There will be less incentive to develop new and expensive methodologies for producing food, and in the long-term this will harm the economy.'
'There is a reasonably good tradition of relatively disinterested decision-making, but we have seen under both political parties significant political interventions with mergers,' says Carstensen. 'This is especially true with major ones.' He adds that the US is seeing a strong trend towards consolidation, resulting in higher prices and improved profitability for business, but not a great deal of growth or expansion.
'Product overlap would be very limited for almost all geographies,' Breen said, anticipating antitrust concerns. 'These are highly complementary businesses and it will give farmers a lot of product choice.' Some analysts predict antitrust issues could be overcome with modest divestitures.
If the deal is completed, Dow and DuPont shareholders will each own approximately half of the combined company. Critics charge that the move might generate short-term gains, but will not help the companies in terms of innovation or new products. 'Combining the agriculture businesses into a $19 billion industry leader makes some sense,' says Carol Levenson, director of research at Gimme Credit, an independent corporate bond research firm. 'But the material science company is mostly just Dow's commodities businesses and the speciality company is mostly just DuPont's speciality businesses. Apart from tax considerations, we still don't see the logic of spending all this money to merge only to split up later.'
DuPont has also just announced an entirely separate $700 million cost savings and restructuring plan for 2016, cutting around 5400 of its 54,000 global employees. Meanwhile, Dow also announced last week that it would become full owner of Dow Corning, ending a 72-year joint venture with Corning.