Planned takeover will decrease competition, leading to higher costs and fewer options for farmers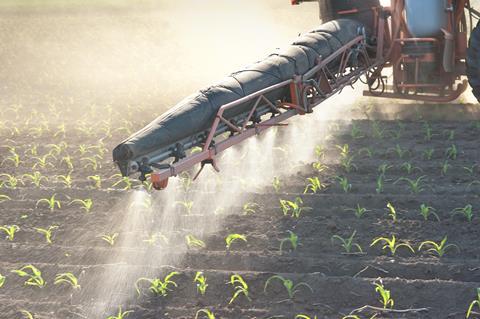 As the planned Syngenta–ChemChina merger gains the international approvals needed to become reality, the Nebraska Farmers Union is making a last-ditch attempt to get the deal blocked. While the takeover has received conditional approval from US, European, Chinese and Mexican authorities, the union has written to the US Federal Trade Commission opposing the deal.
Union president Roger Johnson said market concentration is a major problem in the agricultural biotechnology and seed markets, and warned that the situation will worsen if the $43 billion (£33 billion) deal goes forward. The concern is that this further consolidation decreases competition among the few companies that dominate the marketplace, resulting in greater expense and fewer options for farmers.
Johnson also suggested that because ChemChina is a government-owned entity, the merged company could have an unfair advantage over its competitors when it comes to accessing the Chinese market. 'The Chinese government provides a host of benefits to its domestic enterprises that make them more competitive than international firms that operate without state subsidies,' Johnson stated.
Meanwhile, China's Ministry of Commerce granted conditional regulatory approval of the Dow–DuPont mega-merger earlier this month. Similarly to conditions laid out by the EU, authorisation is contingent upon selling off certain parts of DuPont's crop protection portfolio and R&D pipeline, as well as Dow's global ethylene acrylic acid copolymers and ionomers business. Dow–DuPont has also committed to continue supplying certain critical products to China for five years following the merger. The deal has yet to be cleared by US, Brazilian, Australian and Canadian regulators.

Rebecca became the US Correspondent for Chemistry World in September 2014, based out of Washington, DC, after writing for the magazine on a freelance basis since 2007.
View full profile