Scientists in Russia have united in efforts to block and revise controversial reforms of the Russian Academy of Sciences
On Tuesday and Wednesday, scientists and students met outside the Duma to protest the proposed reforms of the Russian Academy of Sciences (RAS), which have been undergoing further readings this week. The reforms, which propose passing control of the RAS to a governmental agency have come under fierce criticism and the RAS has won the support of many world-renowned scientists and Nobel laureates in its bid to halt the reforms.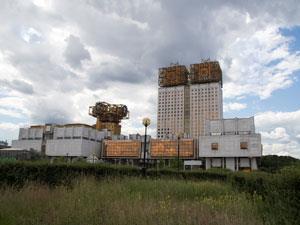 Last week, Vladimir Fortov, president of the academy, met with representatives of United Russia, Russia's ruling party, in order to discuss a package of amendments to the bill, prepared by the scientists. According to Fortov, the amendments were agreed with President Putin and there is a possibility that this could be used as the basis for a revision of the law.
'The main point of the amendments is that the academy should not lose its status as a state structure and will not be liquidated,' Fortov says. 'The academy will continue to be a full-fledged research organisation that manages its scientific institutions. The new established federal agency will only control the property of the academy. All the regional branches of the academy will continue to be funded from the state budget. At the same time the process of commissioning corresponding members in academics will be gradual, while the federal agency will not have a right to sell the academy's property.'
This was already the second package of amendments prepared by the academy and presented to the Russian parliament since the reforms were first given the green light. On Tuesday, given the protests surrounding the bill, the Duma elected to hold another second reading of the bill on Wednesday after amendments were submitted.
Scientists at RAS have also called for the resignation of Russia's education minister, Dmitry Livanov, one of the principal authors of the reform who has always had a strained relationship with the Russian scientific community and vice premier Olga Golodets. In recent weeks, Golodets has become public enemy number one for the Russian science community after accusing the RAS of abuses and improper use of the academy's property. Golodets statements were followed by inspections of the RAS, by the Russian prosecutor's office; however, no charges were brought.