European food safety body lowers exposure levels for two neonicotinoid insecticides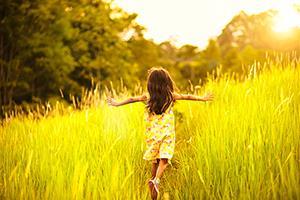 Europe's food safety body has recommended that guidance levels for acceptable exposure to two neonicotinoid insecticides be reduced until further research is conducted on the harm they may cause to unborn children's developing nervous systems. The recommendation comes after the European Food Safety Authority's (EFSA) Panel on Plant Protection Products and their Residues (PPR) issued an assessment that the two neonicotinoid insecticides, acetamiprid and imidacloprid, may be linked to developmental neurotoxicity in humans.
For acetamiprid, the panel recommended that the acceptable daily intake (ADI) be lowered from 0.070 milligrams per kilogram of bodyweight per day (mg/kg bw/day) to 0.025mg/kg bw/day. The ADI for imidacloprid remained unchanged, but the advisory exposure levels for those spraying the pesticide fell from 0.08mg/kg bw/day to 0.06 mg/kg bw/day.
Earlier this year, the EU issued a two-year ban on three neonicotinoid insecticides, including imidacloprid, on crops that attract honeybees. The ban was in response to an EFSA study that concluded these pesticides posed a 'high acute risk' to pollinators. The EFSA's latest assessment is its first to link neonicotinoid insecticides with possible effects on the developing human nervous system.
Global chemical giant Bayer CropScience, the primary manufacturer of imidacloprid, rejected the latest EFSA assessment, with spokesperson Richard Breum telling Chemistry World: 'In Bayer CropScience's opinion, imidacloprid has no developmental neurotoxicity potential in humans.'
The EFSA was asked to assess acetamiprid and imidacloprid by the European commission after publication of a Japanese study that found nicotine-like effects from acetamiprid and imidacloprid on cerebellar neurons from neonatal rats.
'We are surprised that EFSA has taken a decision to recommend changes to the regulatory assessment of imidacloprid, mainly based on a set of simple cell culture experiments from a 2012 publication by Japanese scientists,' Breum says. 'Despite recognising the limited nature of these studies, EFSA seems to have used them as the basis for their announcement, superseding their previous views on imidacloprid, which were based on much more realistic and comprehensive animal studies that had been submitted by Bayer CropScience and accepted by EFSA.'
Limitations acknowledged
The EFSA acknowledged in its assessment of the two neonicotinoids that 'available evidence has limitations', but added that 'health concerns raised in the review of the existing data are legitimate' and that it 'recommends further research be carried out to provide more robust data'.
Specifically, the EFSA's PPR panel found that acetamiprid, supplied in Europe by Dusseldorf-based Nisso Chemical Europe, a subsidiary of Japanese pesticide manufacturer Nippon Soda – and imidacloprid 'may adversely affect the development of neurons and brain structures associated with functions such as learning and memory'. The panel concluded that some current guidance levels for acceptable exposure, so-called toxicological reference values, might not be set low enough 'to safeguard against developmental neurotoxicity' and recommended they be reduced while further research is conducted.
'The reduction in the reference values in most cases was modest,' says Alan Boobis, professor of biochemical pharmacology at Imperial College London, UK. 'Whilst there is clearly a question mark over the possible effects of these compounds on the developing brain, the conclusions of EFSA do not suggest that exposure of humans to these compounds at the levels that occur normally in food or in the environment is a cause for concern.'
In addition to reducing the toxicological reference values, the panel recommends that the commission establish 'clear and consistent criteria to trigger the mandatory submission' of developmental neurotoxicity studies on all neonicotinoid substances as part of the authorisation process. The panel also suggests that the new process could include a strategy that would include testing substances in vitro and progressing to laboratory tests on animals if initial results raise concerns.