Pro bono effort to defend government and university scientists from 'harassment campaigns' has been launched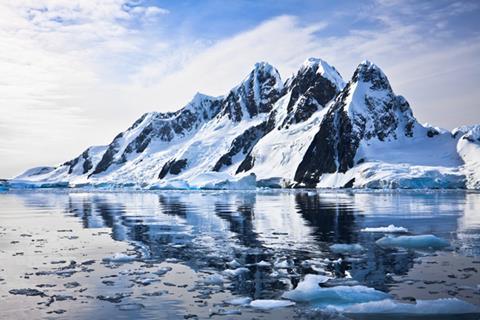 A pro bono network that will provide legal protection for US scientists in government and academia has been launched by the Public Employees for Environmental Responsibility (Peer), an environmental group based in Washington, DC. The new Alliance for Legal Protection of Science (Alps), will provide legal information, counselling and formal representation to embattled scientists at no cost to them.
'We have public scientists at universities and in the government who are being hassled basically because of their research,' says Kyla Bennett, the project's director. 'A lot of the work that these scientists are doing is of potentially great significance to regulation and even stock prices. There is both industry pressure and political pressure on these scientists to stifle or change their science.'
Bennett emphasises that these researchers need to pursue their work without fear of getting fired, losing their grants or being presented with intrusive public records requests that are designed to hamper their work. Because individual researchers are often ill-equipped to counter what Peer calls well-funded 'harassment campaigns', the intent is for Alps to help by organising legal and other resources to protect the targeted scientists and their work.
For example, the programme features a new online resource for scientists to schedule legal sessions and easily access information about their rights and options on various topics, including the right to publish without official approval. It also includes details on what information scientists can legally withhold.
Academic exemption?
Michael Mann is a climate scientist formerly with the University of Virginia, US, now at Penn State University, who was on the receiving end of repeated subpoenas by Virginia's attorney general and others starting in April 2010 for various records related to his research. He says that Alps appears to be a spinoff from the Climate Science Legal Defense Fund launched in January 2011 to defend climate scientists that was housed in Peer.
'It is great to see Peer now expanding the scope of the original effort to include the entire community of scientists that have been attacked or intimidated by special interests,' he tells Chemistry World. 'Whether studying the health effects of tobacco, the potential threat of certain pharmaceutical products, the pollution of our air and water by industry or the science underlying human caused climate change, scientists have often found themselves under attack when their findings collide with the agendas of vested corporate interests.' He says it is critical that those scientists have some place to turn when they find themselves under legal attack.
Charles Monnett, a wildlife researcher who was suspended from his job at the federal Bureau of Ocean Energy Management for six weeks in 2011 amid questions about his data and whether he had wrongfully released government records, is also very enthusiastic about the new programme. Monnett and others suggest that he was penalised over his observations of drowned polar bears that became an iconic illustration of climate change in action.
Monnett, whose scientific integrity came under attack, ultimately received $100,000 (£62,000) to settle a whistleblower complaint against the agency. He says he never resumed his former duties overseeing a $50 million portfolio of 20 to 30 studies, and retired from the agency last year due to health issues he says were brought on by stress.
'This is important if you don't want scientists to be stifled and to have fear that if they ever buck the system that their science and their careers are going to be destroyed,' Monnett tells Chemistry World. 'I was isolated, and many in my agency viewed me with extreme hostility.'