Another spate of immuno-oncology dealmaking adds to fervour in pharma's 'hottest space'
Another round of immuno-oncology deals underlines the popularity of harnessing the immune system to attack cancer. Sanofi is partnering Regeneron; Merck & Co is extending its relationship with Ablynx and buying cCAM Biotherapeutics; and Five Prime Therapeutics is licensing technology from Inhibrx.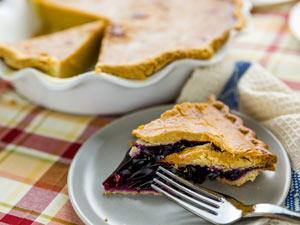 Baird analyst Brian Skorney suggests that this interest is largely due to drugs that inhibit the programmed cell death protein 1 (PD-1) receptor. 'It is the hottest space, it has really reached a fervour, and for good reason,' Skorney says, noting that drugs like Bristol-Myers Squibb's Opdivo (nivolumab) represent 'monumental shifts' in cancer treatment. 'These drugs look like they work in a lot of cancers,' he says.
The deal between French firm Sanofi and US biopharma company Regeneron builds on existing arrangements for antibody research in other disease areas. The new programme aims to discover, develop and commercialise new cancer treatments, including a PD-1 inhibitor currently undergoing Phase I safety trials. Under the collaboration, Sanofi will pay $640 million (£409 million) up-front and contribute over $1 billion in R&D funds, plus sales milestone payments on sucessful products.
Merck & Co's double-dip
Merck & Co is further extending its ongoing partnership with the cut-down antibody specialist Ablynx, expanding its size and scope to include up to 12 additional Nanobody research programmes.
Ablynx will receive an up-front payment of €13 million (£9 million), as well as further research funding over the four year term. Ablynx will also be eligible for exclusivity fees and performance milestone payments of up to €340 million per programme, as well as royalties successfully commercialised products.
Merck has also agreed to buy Israeli company cCAM Biotherapeutics. The deal includes a $95 million up-front cash payment, plus up to $510 million in milestone payments.
Acquiring cCAM offers Merck access to several early experimental candidates, including CM-24 – a monoclonal antibody targeting the immune checkpoint protein CEACAM1, which is now in Phase I safety trials to treat several advanced or recurrent cancers.
On a smaller scale, Californian biotech Five Prime Therapeutics has expanded its immuno-oncology pipeline through a research collaboration and license agreement with Inhibrx. Five Prime will gain access to Inhibrx's novel glucocorticoid-induced tumour necrosis factor receptor (GITR) antibody programme, which is currently at lead selection stage.
Five Prime will shell out up to $450 million in the deal, including a $10 million licence fee to Inhibrx in return for exclusive, worldwide therapeutic and diagnostic rights to the company's antibodies that bind to GITR, and an option to licence multi-specific antibodies that bind to GITR and other targets.
Meanwhile, Roche has pulled out of a deal with Swiss company Molecular Partners to generate designed ankyrin repeat protein (DARPin)-toxin fusion candidates to block tumours from growing and spreading. Roche has cited a desire to concentrate more on immune-oncology in its reasoning for terminating the agreement.
Despite the current excitement there is concern about whether the clinical benefits of such drug candidates are sufficient to justify the added toxicity, and about competition. For example, Skorney suggests that several companies could end up marketing essentially the same immuno-oncology drugs. Financially, this would exert pressure on companies to compete on price, to the benefit of patients.