Controversial scheme hopes to improve gender diversity in research institutions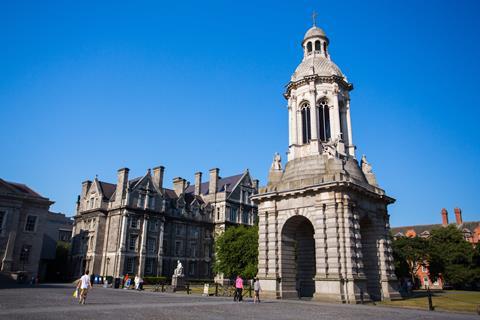 Dozens of female-only professorships are to be funded by the Irish government over the next three years in an effort to tackle gender inequality in academia.
The radical step follows the publication of a taskforce report that looks at ways to accelerate gender equality in Irish universities and other third level institutions. In the university sector, some 51% of lecturers were female, while only 21% of professors were female in 2017.
The report projected that it could take 20 years to achieve the goal of at least 40% women at professor level. It noted that other countries have made efforts, but still suffer underrepresentation of women among professors. These include France, where 24% of professors are female, Germany (23%), Switzerland (21%) and Norway (29%).
The minister of state for higher education, Mary Mitchell O'Connor, is to insist that institutions set targets for one, three and five years. 'I want 40% of professors within our institutions to be female by 2024,' she said. The new female-only posts will be in place for academic year 2019/20, and up to 45 such positions will be created.
The report also recommended that block grant funding from the authority be linked to an institution's performance in addressing gender inequality. The female-only appointments should be funded only in areas where other efforts have failed, it advised.
Another goal is obtaining Athena SWAN certification for third level institutions, an internationally recognised quality standard for gender equality. All seven of Ireland's universities have achieved institutional bronze awards, but they will work towards silver. Institutes must send gender action plans to Ireland's Higher Education Authority and provide yearly progress updates.
'Be wary'
The announcement of female-only professorships has not been universally welcomed by academics. 'In chemistry, there are fewer women at all levels. If a woman is favoured for promotion over an equally hard working male colleague, based solely on gender, I'd be wary of that,' says Susan Kelleher, a chemist at University College Dublin. 'The best person should get the job.'
She adds that there are other measures that would better address gender equality in academia, such as changing policies on parental leave. She says countries such as Norway, where shared parental leave is available, are known for pioneering gender equality. Ireland, on the other hand, allows far longer maternity than paternity leave, and this could be a driver for inequality. 'The largely unshared parental leave is one of the biggest hurdles for women who have had children,' says Kelleher. 'It can be hard for the woman to go away from her group for a long period. It can be tough to make funding deadlines, to make sure your papers get out, and to continue to direct the team.'
'We recognise that the female-only professorships are controversial, but we believe it is necessary,' says Jim Miley, head of the Irish Universities Association. 'Otherwise it would take a generation or longer to achieve progress at the senior academic level.'
He adds that the taskforce report contains additional measures, including the appointment of a director for equality and diversity within each institution, which will be positive developments. He also points out that some progress has been made at Ireland's universities. 'Five of the seven universities now have achieved 40% or more gender balance on the top management team and the same applies to governing bodies,' he says. 'That happened over a short space of time.'

I am a freelance science journalist based in Dublin, Ireland. I cover a variety of topics in chemical and biological sciences, as well as science policy, health and innovation.
View full profile