Claims of political interference and exclusion of experts still dog advisory drug council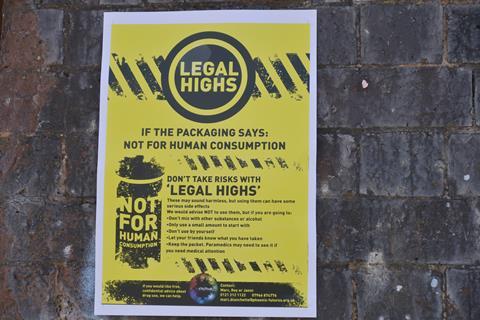 Death rates from illegal drug use in the UK are some of the highest in Europe. Drug policy is failing and needs a radical overhaul. That's the recent conclusion of the House of Commons health and social care committee. However, its recommendations come at a time when the government is facing renewed criticism over its handling of independent advisers on drug policy.
Alex Stevens, a professor of criminal justice at the University of Kent, resigned from the Advisory Council on the Misuse of Drugs (ACMD) in October. He joined in 2014. He says the committee, which makes policy recommendations to government, is having its independence eroded, and cites concerns over the government's recent political vetting and exclusion of qualified applicants.
In 2009, the government came under fire when ACMD chair David Nutt of Imperial College London was sacked for questioning government drug policy in public. Several other ACMD members resigned in protest. A working protocol was then put in place to protect the independence of the ACMD from ministerial interference.
However, Stevens says he knows of three candidates that ministers rejected for membership despite being recommended by an appointments panel. Apparently, vetting of their social media had revealed disagreements with government policies and ministerial statements. These related to handling of Brexit and the Windrush scandal, as well as drug policy. Ministers with responsibility for drug policy at the time were Sajid Javid and Victoria Atkins.
'Why is the government collecting information about political views when this has nothing to do with drugs policy?' asks Stevens. 'Why is this relevant? The process lacks transparency and honesty, and is probably happening for other independent scientific bodies too.' He argues that if ministers take decisions on potential members based on their views on government policies, then the ACMD is no longer independent. Furthermore, he notes ministers have not provided any assurance that this won't happen again.
Critical voices
One of those excluded from the ACMD was Niamh Eastwood, director of Release, an independent UK drugs charity, and an expert on British drug law. Eastwood said the Home Office told her that 12 of her tweets plus one disagreeing with government policy on drug consumption rooms (DCRs) would undermine her ability to work with them. She tweeted that the Home Office misrepresented evidence on DCRs, which are professional supervised healthcare facilities where users can take drugs in safer conditions.
'These tweets ranged from highlighting racial disparities in drugs policing (a fact) to congratulating The Guardian for its reporting on Windrush (important),' Eastwood tweeted. 'The Home Office said "the language and tone used identifies a concern that the candidate would find it hard to work alongside government and may use the appointment as an inappropriate lobbying opportunity".'
Eastwood argues that it's essential to have critical voices on independent expert panels. 'That's how we get good policy and how we challenge poor policy grounded in a lack of evidence,' she explains. 'But it seems the Home Office now only want yes people and no one who has an opinion on some of the most important issues of our time.'
A government spokesperson said ministers appoint members to the boards of public bodies in line with a governance code. 'It is important that candidates who are considered for these roles undergo appropriate checks to ensure they are suitable to hold these vital public positions.' The spokesperson added that the Commissioner for Public Appointments has highlighted the importance of due diligence checks, including relevant social media content, to inform ministers' decisions.
However, Labour MP Mary Glindon has tabled a parliamentary early-day motion calling on the government to provide 'assurance that disagreement with government policies should never again preclude suitably qualified applicants from appointment to the ACMD'. Twenty MPs have signed the motion.
Nothing's changed
Some in the drug policy community are also concerned by the latest developments. 'The ACMD was there to provide independent, expert advice,' says Adam Winstock, a consultant psychiatrist and addiction medicine specialist at UCL's Institute of Epidemiology and Health Care. 'As in other areas, government tends to listen to experts when their advice is in line with their political and ideological narrative. David [Nutt] and Alex [Stevens] are experts who want to reduce drug-related harm and they offer evidence-based advice. They were ignored and their expertise discounted before a difficult sell politically.' If ministers had taken the advice they offered it would have meant changes to drug policy that could be unpopular with the public and their own political party, he adds. The decision to reject Eastwood based on past critical tweets is ridiculous, he continues. 'She's excellent but would offer an alternative opinion.'
Nutt is also concerned. 'The news that a leading expert on drug policy has resigned because the Home Office rejected another well qualified expert for political reasons shows they have learnt nothing in the decade since my sacking. Surely it's now time to put the responsibility for drug policy in the Department of Health who at least understand the meaning of evidence.'
Nutt's suggestion to move responsibility for drug policy to the Department of Health also emerges from the health and social care committee's report on drug policy. Other recommendations include a consultation on the decriminalisation of drug possession for personal use, and more investment in prevention and treatment.