New treatments for psychological disorders are being held back by government controls on recreational drugs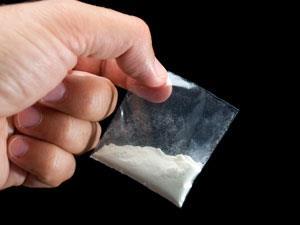 Legal controls on psychoactive drugs have hindered neuro­science research and the discovery of new treatments for brain disorders in 'one of the most scandalous examples of scientific censorship in modern times', claim researchers. They want tight restrictions to be lifted to allow research into a host of potential therapies for conditions such as depression and post-traumatic stress disorder.
The possession of cannabis, MDMA (ecstasy) and psychedelics are stringently regulated under national laws and international conventions dating back to the 1960s. 'The decision to outlaw these drugs was based on their perceived dangers, but in many cases the harms have been overstated and are actually less than many legal drugs such as alcohol,' said David Nutt of Imperial College London, UK. 'The laws have never been updated despite scientific advances and growing evidence that many of these drugs are relatively safe. And there appears to be no way for the international community to make such changes.'
The illegal status of psychoactive drugs makes research into their mechanisms of action and potential therapeutic uses difficult and, in many cases, almost impossible, claim Nutt and Leslie King, both former government advisors, and David Nichols of the University of North Carolina, Chapel Hill. Human brain studies on phenomena such as hallucinations and consciousness have also been impeded.
Many UK research­ers who would like to work on 'phar­macologically fascinating' substances, such as cannabis, MDMA and psilocybin, cannot afford to do so because applying for a licence takes about a year, costs many thousands of pounds and, once granted, is subject to regular police reviews, the paper explains. Even then, obtaining the compounds is tricky, as these drugs are not available from standard manufacturers. The cost of custom synthesis is usually prohibitively high and beyond the means of an investigator with a small grant.
The authors call for drug legislation to be relaxed for researchers, and urge the neuroscientific community to make the case for such changes to governments around the world. 'If we adopted a more rational approach to drug regulation, it would empower researchers to make advances in the study of consciousness and brain mechanisms of psychosis, and could lead to major treatment innovations,' Nutt said.
Mahmoud ElSohly at the school of pharmacy, University of Mississippi, US, agrees that it is much more difficult to work with controlled substances. However, he says there are avenues to pursue the kind of studies needed for investigating mechanisms of action or potential therapeutic value. He believes some controls are needed as the risk of making these substances freely available outweighs the benefit of making them easier to research.
This balance between risk and benefit is a matter of opinion. Paul Ince, professor of neuropathology at Sheffield University, UK, accepts the need for proper governance and restraint of research, but adds: 'It is undoubtedly the case that legislators and administrators have been trigger happy in many areas of research governance so that the constraints become disproportionate to the risk.'