Europe says requirements for US companies are the same as for EU competitors
The EU's Reach (registration, evaluation, authorisation and restriction of chemicals) regulation is the biggest trade obstacle for America's small and medium-sized chemical manufacturers (SMEs), the US Society of Chemical Manufacturers and Affiliates (SOCMA) is warning.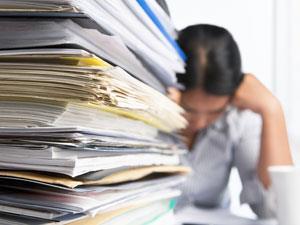 'It has had a significant impact on the way companies operate in the EU market and the resources devoted to testing and compliance,' SOCMA's Bill Allmond said while testifying before the International Trade Commission on 20 November.
Even the European Commission's recent Reach review concluded that the impact of the regulation on SMEs was 'disproportionate,' Allmond said. Reach, which came into effect in 2007, covers all chemical substances made or sold in the EU. It requires businesses to provide safety data for the chemical substances they make or sell.
The regulation has been phased in, starting in 2010 with bulk chemicals – those supplied in quantities of over 1000 tonnes per year – and very hazardous chemicals. In June 2013 it was applied to chemicals supplied at over 100 tonnes per year, and in June 2018 will affect all those supplied in amounts as little as 1 tonne per year.
Beyond compliance costs
Besides the costs involved in testing, hiring a representative and translating and reformatting paperwork needed to comply with Reach, other problems noted by the SOCMA involve difficulty for SMEs in communicating with the European Chemicals Agency (ECHA).
To improve Reach, the SOCMA has recommended a small business ombudsman be created within the ECHA to evaluate the potential impact of the legislation on SMEs. Allmond has also called for an increase in ECHA staff availability, and more transparency in nominating chemicals to various lists, as well as enforcement across member states. Further, he has asked for follow-up with the EC's regulatory review of Reach, which was published in May 2013 to address challenges ahead of the 2018 deadline.
Responding to these concerns, the ECHA notes that it has already appointed an 'SME Ambassador', Andreas Herdina, who acts in the interests of smaller chemical manufacturers. The agency also emphasises that the commission determines ECHA staffing, which is currently subject to austerity measures.
'Reach only demands the same from US companies entering the EU market as from EU companies,' says Herdina, who is also the agency's director of cooperation. He adds that the World Trade Organization doesn't recognise Reach as a trade barrier.
'The impact of Reach is the same on everybody, but the ability of SMEs to bear the impact is different,' Herdina tells Chemistry World. He notes that SMEs face challenges because they are small and their financial situation is usually more demanding. 'They have less of an ability to adapt to the needs of compliance,' he says.