Funding agencies take a stand against harassment in academic research, amid congressional pressure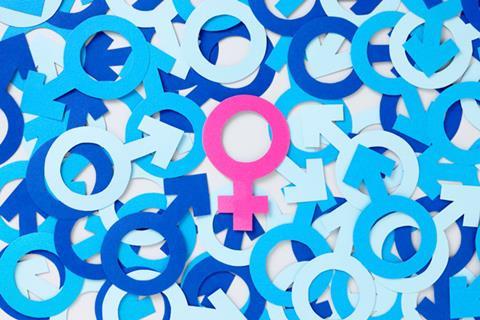 High-profile cases of sexual harassment by prominent US scientists have attracted government attention and key funding agencies are now acknowledging the problem and acting to remedy it.
The National Science Foundation (NSF) issued a statement on 25 January that it will not tolerate sexual harassment at institutions it supports. The NSF went further, and threatened to strip grants from institutions that don't take harassment seriously.
The agency said it requires the 2000 US colleges, universities and other institutions it funds to implement Title IX protections, which prohibit sex discrimination in education. 'NSF may terminate funding to any institution found to be in noncompliance with Title IX regulations and that does not voluntarily come into compliance,' the agency warned.
'Science is for everyone'
Nasa administrator Charles Bolden had laid down the down the law only days earlier. 'Let me be perfectly clear: Nasa does not tolerate sexual harassment, and nor should any organisation seriously committed to workplace equality, diversity and inclusion,' Bolden wrote in a 15 January letter to grantee institutions. 'Science is for everyone and any behaviour that demeans or discourages people from fully participating is unacceptable,' he added.
Bolden went on to say that no Nasa grantee institution 'that allows impermissible harassment to go unaddressed can be deemed to be in compliance with civil rights law.' He urged grantee universities to closely examine their current policies and procedures for addressing allegations harassment and other misconduct.
The National Institutes of Health (NIH) also tells Chemistry World that it is 'committed to ensuring compliance with all civil rights requirements, including sexual harassment'. In September 2015, the agency reminded the research community that government rules and regulations prohibiting sexual harassment apply to all NIH-funded activities.
Imminent regulation
The actions of these research agencies came amid impending congressional action. Democratic congresswoman Jackie Speier is drafting legislation to require universities to pass on information about faculty members who violated sexual harassment rules when they attempt to transfer to another institution. Speier plans to introduce her bill soon.
We need to make sure that strong words are matched with substantive action
In January, Speier brought attention to sexism in science during a speech. She referenced a confidential report that the University of Arizona compiled about 'lurid and disturbing' sexual harassment by astrophysics professor Timothy Slater, which apparently led female students to transfer from his lab or abandon a career in astronomy. This report was sealed for over a decade while Slater continued his career, according to Speier.
'This example shows why so few women continue careers in science and engineering,' Speier said. 'Some universities protect predatory professors with slaps on the wrist and secrecy, just like the Catholic Church sheltered child molesting priests for many decades.'
As Speier readies her legislation, she applauded the forceful statements issued by the NSF and Nasa. 'It is absolutely crucial that all scientists, from undergraduates just starting out to emeritus faculty, hear this kind of message from our leading scientific institutions,' she said. 'But we also need to make sure that strong words are matched with substantive action.' She added that federal science agencies must take an active role in creating an environment where sexism is not tolerated and scientists are free to focus on research.
Notable cases
Beyond Slater, another case recently highlighted involves Caltech theoretical astrophysics professor Christian Ott, who was accused of sexually harassing female graduate students. In January, Caltech suspended Ott, putting him on unpaid leave for an academic year.
Astronomy professor Geoffrey Marcy at the University of California, Berkeley, was investigated last year after allegations that he sexually harassed at least four women over a period of a decade. Marcy wrote an open letter of apology in October 2015. Shortly thereafter, he resigned as principal investigator of the Breakthrough Listen project, a major scientific search for signs of intelligent life beyond Earth. Two days later, he resigned his post at Berkeley.
Although astronomy is getting a lot of bad press right now, sexual harassment is not unique to that field, says Heather Metcalf, director of research and analysis at the Association for Women in Science. She also says the problem isn't specific to science, but the way that it manifests itself within science is unique because 'it is a male-dominated arena'.
These sexual harassment cases typically involve a senior person in a position of power at a research university engaging in unwanted behaviours toward a junior person, Metcalf says. Therefore, the consequences are much greater for victim's career. In addition, it is often the case that the senior faculty member doing the harassing is bringing in grant money and therefore is a bigger asset to the institution than the student, Metcalf explains. Often, the victim has to switch labs or change adviser.