Western companies are seeing more value in Chinese innovation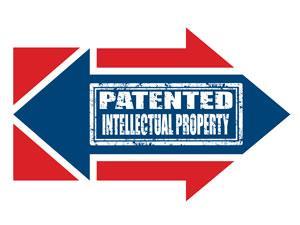 Chinese companies and institutions have trailed behind their Western counterparts in developing innovative new drugs for nearly a century. Despite filing ever larger numbers of patents, very few of those inventions have been considered useful enough to be licensed by western companies. However, that appears to be changing.
In May, Israeli company Teva licensed Tianjin SinoBiotech's US patent of a recombinant fusion protein drug. According to Yu Zailin, Tianjin's president, the drug uses a recombinant human serum protein to modify existing protein drugs to treat human neutropenia, which is an undesired side effect of cancer treatment that can increase patients' susceptibility to infection.
This deal, reportedly worth £3.2 million, is not unique. In December 2010, French drug giant Sanofi licensed a tumor blood cell inhibition protein from the Shanghai Institute of Biological Sciences for £38 million.
'The production cost of our drug could be one tenth that of existing products in the market, and its effects last much longer. That's why Teva wanted a license to develop and commercialise the technology in the US,' says Yu, who reveals that Tianjin has begun clinical trials on the drug in China.
Besides providing some valuable research funds, the license deal has convinced domestic investors, who are now ready to increase their investment to support the drug's development, Yu tells Chemistry World.
International pharmaceutical giants are also beginning to take notice of Chinese research. 'The success rates (of new drug development) are becoming lower and lower, so big pharma must diversify its sources of new drug candidates,' says Chen Li, chief executive of Shanghai-based Hua Medicine and former chief scientist of Roche China's R&D centre.
Two way traffic
While such 'out-licensing' deals are growing slowly, Chinese companies are increasingly in-licensing foreign patents. 'More and more overseas-trained Chinese scientists are familiar with international patent rules, having developed their own technologies,' says Ken Ren, president of Maryland, US-based biotech firm EntraMed, which was acquired by Chinese investors last year. Previously, such deals mostly involved licensing sales and distribution rights, but growing numbers now involve Chinese companies taking responsibility for drug development and clinical trials.
Hua Medicine, for example, in-licenses novel drug candidates from Roche and other firms, then works to commercialise them in China. One of the drugs – a potential diabetes medicine – has been approved by the China Food and Drug Administration for the first stage of clinical trials. 'This rapidly increasing mutual licensing is an important step for Chinese pharmaceutical industry to become international,' Chen says.
However, most multinational firms want to license potential drugs that have passed Phase II clinical trials. Chinese firms rarely have sufficient funds to reach that stage. 'Extensive out-licensing will be very difficult until China forms a strong financing system for new drug development,' Ren says.
Onwards and upwards
Dramatic increases in government funding for research is helping Chinese scientists develop more novel technologies and patents. In 2009, the Chinese government launched the 'mega science and technology project' aimed at new drug development. The project will provide Yuan20 billion (£2.1 billion) in funding by 2020.
However, too much of this funding is given to paper-oriented academics rather than innovative private firms. This results in lack of incentives for scientists to license or commercialise their inventions, Yu argues.