Postdoc sentenced over attempt to make explosive device and reckless disposal of hazardous waste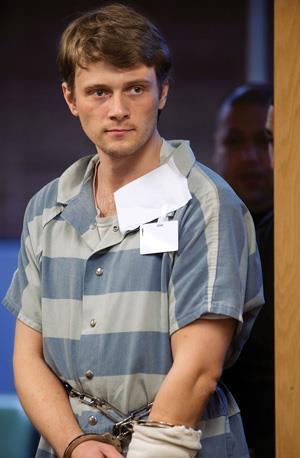 A postdoc chemist at the University of California, Davis, has been sentenced to four years and four months after pleading no contest in September to 17 criminal charges, including possessing materials with the intent to make a destructive device and reckless disposal of hazardous waste, following an explosion in his on-campus apartment last year. The former postdoc, David Snyder, will spend half of his sentence in jail and the other half on probation. He has also been ordered to pay a $20,000 (£13,000) fine.
Snyder, who worked at the university's chemistry lab until his arrest in January 2013, had arrived at a local hospital earlier that month with an injury consistent with an explosion. He claimed that the burn to his hand was from a firecracker he was holidng when it detonated.
After overhearing a phone conversation in which Snyder asked someone to dispose of pipettes, syringes and other equipment in his apartment, nurses and an officer became suspicious and authorities investigated.
During a search of Snyder's apartment the police found precursors for the manufacture of four explosives including hexamethylene triperoxide diamine, a homemade high explosive mixture that is extremely unstable and has no commercial use. Ammonium nitrate aluminum powder was also discovered, as well as the pyrotechnic flash powder that is used to manufacture fireworks. In addition, the authorities found an improvised explosive device that contained nitroglycerin.
The defence argued that Snyder was engaged in important research at the university that would benefit society, specifically an experiment to remove nitrates and ammonia from contaminated drinking water. But prosecutors said the materials that they found in his apartment were clearly not designed or manufactured for any experiment on water purification.
Martha Holzapfel, the deputy district attorney involved in the case, doesn't agree with the sentence. 'We were asking for 15 years,' she tells Chemistry World. 'We believe that he is a true danger to society and that this conduct was so reckless that he put everybody in danger.'