Government aims to develop struggling industry by attracting foreign investment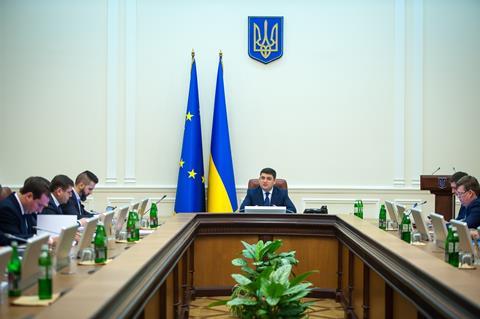 The government of Ukraine intends to boost domestic chemical production by privatising some leading local producers. The plan includes selling some state-run firms to foreign enterprises in an effort to attract external investment.
Amid Ukraine's ongoing economic recovery after the financial crisis, demand for chemical products has significantly increased. However, domestic producers can only meet around 30% of local needs, mainly owing to limited product ranges and the lack of funds for expansion.
Prime minister Volodymir Groysman has made it a priority to develop Ukraine's chemical industry, which was established during the Soviet era. At the same time, Groysman has also added that the government does not have sufficient resources to support that development directly. Hence the efforts to attract foreign investors.
According to Groysman, the sale of domestic producers will be conditional on buyers committing to invest in further development in Ukraine.
Last year, the former Ukrainian prime minister, Arseniy Yatsenuk, had negotiated with European and US banks to provide loans for the struggling domestic chemical industry. These agreements are still in process, and may be finalised by August–September, to provide funds by the end of 2017.
By that time the Ukrainian government aims to have identified the producers that could be a subject of privatisation. Among the companies under consideration are Stirol, Chernigivskoye Khimvolokno, OJSC Sumykhimprom. Representatives of the companies declined to comment.
According to statements from Groysman, the Ukrainian government plans to complete transparent privatisation of its several large and state-owned chemical enterprises, which should help it to raise the necessary funds for further development activities.
Provision of loans should provide an opportunity to Ukrainian producers to significantly expand their production range to serve the local market, and even to begin exporting.