While upholding rulings linking the herbicide to cancer, judges have cut Bayer-Monsanto's fines from billions to tens of millions of dollars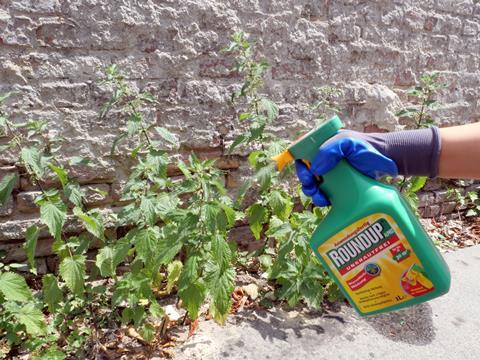 Judges in three recent US lawsuits linking Bayer-Monsanto's glyphosate-based herbicides to users' cancer have significantly reduced the damages awarded by juries.
In May of this year, a California jury ordered Bayer to pay over $2 billion (£1.55 billion) in damages to a couple who both suffer from non-Hodgkin lymphoma (NHL), but on 25 July a judge slashed that to less than $87 million, ruling that the punitive damage awards were excessive and unconstitutional. And while, in March, a separate California jury awarded $80 million to another NHL victim, the judge reduced the award to $25 million in mid-July. Last year, a third jury in the state ordered the company to pay $289 million to a groundskeeper with the same terminal form of cancer, but that amount was later reduced to $78 million.
This is part of a pattern that has emerged in recent years in US courtrooms, whereby judges have revised the damages awarded in trials linking chemical products to cancer.
Nevertheless, the judge in the most recent case concluded that there was substantial evidence to support the jury's findings that glyphosate was a 'substantial factor' in causing both of the plaintiffs' cancers. He also agreed there is evidence that Monsanto had information that was not available to the scientific or medical community and that it sought to 'impede, discourage, or distort scientific inquiry and the resulting science'.
Bayer assumed liability in over 11,000 cases relating to Monsanto's glyphosate herbicides when it acquired Monsanto in June 2018. That number has since grown to over 18,000. The company plans to appeal all three rulings on multiple grounds, including the fact that leading health regulators around the world – like the US Environmental Protection Agency, the European Food Safety Authority, the European Chemicals Agency and Health Canada – have concluded that such herbicides are not carcinogenic when used as directed.

Rebecca became the US Correspondent for Chemistry World in September 2014, based out of Washington, DC, after writing for the magazine on a freelance basis since 2007.
View full profile