Making industrial safety research more transparent benefits both companies and consumers
How do we evaluate industrially-sponsored research into the safety and effectiveness of chemical products? Particularly when assessments based on that data (or discounting it) have influence over the outcome of personal injury court cases such as the current crop facing Johnson & Johnson over its talcum powders and Bayer–Monsanto over the herbicide glyphosate.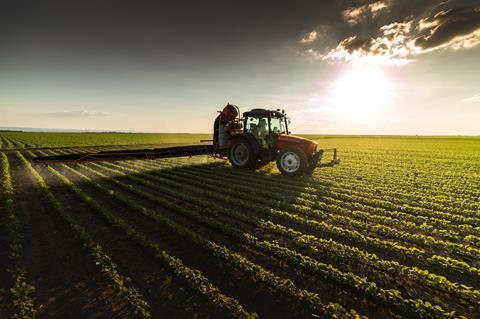 Of course it's important to recognise that these companies are doing such research with the clear motive of gaining (or extending) approval for their products, which introduces a significant conflict of interest. But equally, that shouldn't automatically discount the results as tainted.
On the flip side, just because a study is publicly funded doesn't automatically mean it is more trustworthy than similar work performed by a company. Flaws in methodology and analysis abound (in both academic and industrial research), and are not always picked up by journals' peer review processes.
If a piece of research can be shown to have been properly conducted, under appropriately rigorous conditions, then it is just as scientifically valid wherever the money came from. But that is where things get tricky. For industrial studies, the raw data and experimental design are rarely open for challenge or scrutiny outside of dedicated industry regulators – protected as 'commercially sensitive' information.
Often it takes a significant legal challenge to prompt any kind of change. For example, it took four years of campaigning and investigation, backed by The BMJ medical journal, for researchers to get access to the full clinical data relating to the effectiveness of antiviral drug Tamiflu (oseltamivir) in protecting patients from complications of the influenza virus (or not, as it turned out).
Thankfully this situation is slowly changing. Since 2016, Bayer has made safety study summaries relating to many of its products freely available online, and the full reports (minus commercially sensitive elements) available for non-commercial use. In March this year, Bayer added over 100 studies relating to glyphosate to that collection. In pharmaceuticals, the AllTrials campaign spearheaded by Ben Goldacre has prompted companies to begin making full clinical data from past, present and future trials publicly available for re-analysis.
This level of transparency should be an increasingly important aspect of industrial behaviour. Consumers are becoming more conscious of the potential impact of products on their own health and the environment around them. If the data is not available, there are plenty of people who will assume the worst. And they're usually followed by lawyers.

As Business editor, Phillip's aim is to highlight to readers the exciting and innovative chemistry going on in the commercial sector, as well as keeping them abreast of trends and developments in the world of chemistry businesses.
View full profile