Bayer vows to appeal third defeat over Monsanto's Roundup weedkiller, while experts suggest damages will likely be reduced
Bayer has faced its third legal defeat in the US in cases claiming glyphosate-based weedkiller Roundup causes cancer. A California jury ordered the company to pay more than $2 billion (£1.55 billion) in punitive and compensatory damages to a couple, both in their 70s, who used Roundup from the 1970s until a few years ago to landscape their home and other properties. However, legal experts suggest these damages will be reduced either by the judge or during an appeal.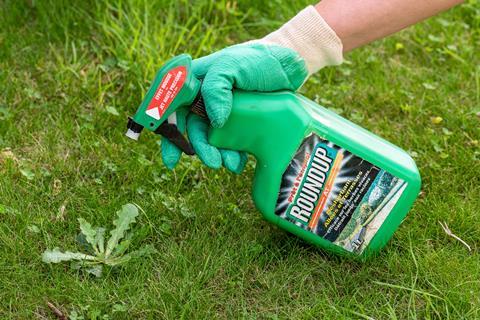 When Bayer acquired Monsanto in June 2018, it also inherited the mass of lawsuits over glyphosate. In its 13 May decision, the jury found that Monsanto acted with 'malice, oppression or fraud' and should be punished for its conduct.
At trial, the plaintiffs' lawyers presented internal Monsanto documents that they allege demonstrate the agrochemical giant's manipulation of scientific literature, including ghostwriting review papers on glyphosate published in scientific journals and cited in regulatory reviews of the US Environmental Protection Agency (EPA).
For its part, Bayer expressed disappointment with the jury's decision and vowed to appeal. The company said the ruling conflicts with the EPA's interim registration review decision released last month, which concluded that there are no risks to public health from the current registered uses of glyphosate.
According to Bayer, this latest case did not include reliable scientific evidence to conclude that glyphosate-based herbicides caused the plaintiffs' illnesses. The jury was presented with 'cherry-picked findings from a tiny fraction of the volume of studies available,' the company said.
Decreased damages expected
The $2 billion punitive damages portion of the verdict will likely be decreased substantially upon appeal, in part because the ratio between the punitive damages and the compensatory damages is so high, says Jean Eggen, a law professor at Widener University in Delaware. 'The US Supreme Court has said that excessive ratios may violate due process,' she explains. 'The trial judge will likely reduce the amount.'
Indeed, judges have later significantly reduced damages awarded by juries in similar legal cases. For example, a San Francisco jury's $289 million award in August 2018 to a man who claimed his exposure to Roundup as a groundskeeper gave him cancer was reduced to less than $80 million during appeal. More recently, another San Francisco jury awarded a man $80 million in March. Bayer is appealing both of those rulings.
There are roughly 13,400 similar lawsuits pending against Bayer. Although Eggen does not believe the newest verdict will directly impact the remaining cases, she expects that attorneys will look closely at the strategy and experts used in the case.
'The huge verdicts in the three cases so far would give many companies reason to start thinking about settlement,' Eggen tells Chemistry World. But for now, she argues, Bayer seems to be dug in on litigating the cases. 'More adverse verdicts, an adverse ruling on appeal, or investor pressure could change their mindset,' Eggen says.

Rebecca became the US Correspondent for Chemistry World in September 2014, based out of Washington, DC, after writing for the magazine on a freelance basis since 2007.
View full profile