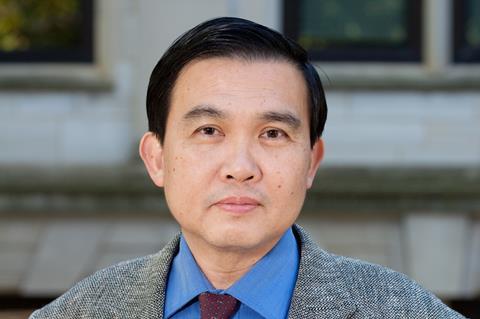 A tenured engineering professor at the University of Arkansas who directed the school's high density electronics centre and performed proprietary and government-funded research, has been arrested for failing to disclose 'close ties' with the Chinese government and Chinese companies. Simon Saw-Teong Ang, who is 63 years old and has been working at the university for more than three decades, faces up to 20 years in prison, according to the US Justice Department. The complaint and affidavit were unsealed on 11 May, after his initial court appearance.
Because Ang didn't reveal his Chinese connections to the university and government, the Justice Department argues that he committed wire fraud because numerous wires were sent and received that facilitated his scheme to defraud. Ang, who was born in Malaysia, has served as a principal investigator (PI) or co-PI on approximately $5 million (£4.1 million) in US government grant contracts since 2013, according to the affidavit. 'Ang's close ties to the Chinese government and employment with numerous Chinese companies would have made him ineligible to receive grants issued by US government agencies,' the affidavit states. He has authored and co-authored more than 300 journal and proceeding articles, and holds four US patents, according to the University of Arkansas.
Ang was apparently involved in the Chinese government's 'Thousand Talents' programme, which aims to recruit science and technology experts from all over the world to work in and for China. US intelligence agencies have said the recruitment scheme facilitates Chinese espionage, as well as intellectual property theft from US universities, research labs and companies. 'You can search the Chinese website regarding what the US will do to Thousand Talent Scholars,' Ang wrote in an email included in the affidavit. 'Not many people here know I am one of them but if this leaks out, my job here will be in deep troubles.'
There have been a number of other high profile arrests of researchers in similar circumstances in recent months, including the head of Harvard University's chemistry department in January.

Rebecca became the US Correspondent for Chemistry World in September 2014, based out of Washington, DC, after writing for the magazine on a freelance basis since 2007.
View full profile